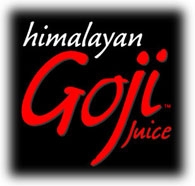 A Passion for Health, Naturally....
When Ray Faltinsky was 15 years old, his life changed. He discovered that his mother, Martha, was ill with osteoporosis. Medical professionals advised that she would eventually be in a wheelchair. The Faltinsky family began to despair until Ray's older brother Ron, who was deeply involved in nutrition, made a special drink for Martha containing the nutrients vital to healthy bones. She agreed to try it, and slowly, over a period of months, the pain eased, and her mobility increased. When she returned to the doctor, the X-rays showed no evidence of this disease!
That single event began to shape Ray's passion for natural health, and fueled his desire to help people. So much so that when he graduated from Yale Law School, he knew he would never practice as a lawyer.
Together with his good friend Kevin Fournier, they founded FreeLife International to make that dream a reality. "We believed that we could build a company that would make a positive difference and would be a safe harbor for people who were looking for a permanent home," said Faltinsky.
Backed by 20 investors including famed investment guru, Anson Beard of Morgan Stanley/Dean Witter, Ray and Kevin launched FreeLife International in 1995.
A few short years later, FreeLife was ranked by Inc. magazine as one of the fastest-growing, privately held companies in America.
The Secret of Himalayan Goji:
Changing Lives Around the World:
In October of 2003, FreeLife International released Himalayan Goji Juice. As people enjoyed its goodness, stories of enhanced health and well-being began flooding into FreeLife Headquarters from throughout the world. The goodness of Himalayan Goji Juice crossed all cultural, national, and ethnic boundaries. It was changing lives and the time was ripe for international expansion. FreeLife began an aggressive expansion in 2004, launching into Australia, Philippines, New Zealand, Canada, Mexico, Dominican Republic, Trinidad, Antigua, Hong Kong, and Singapore.
It is said that the Himalayans were the first natural healers, and that one of their most prized possessions was the fruit of the native goji vine, which had been flourishing in the Himalayan valleys since the beginning of time. Today, we are the recipients of this priceless gift. Help us bring it to a waiting world!