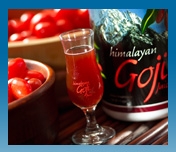 About FreeLife

Beginnings:

FreeLife International was launched in March 1995 by CEO Ray Faltinsky and President Kevin Fournier. Their story is very simple, but reflects their strong commitment to the overall mission of the company, which is:

To serve each other, by promoting good health, well-being and the opportunity for an abundant life.

This mission is especially meaningful to Ray because of an experience he had with his mother in the early 1980's. Ray's mother Martha was healed of a crippling case of osteoporosis through the use of nutritional supplements. This incident generated both a vision and a desire in Ray to extend the benefits of nutritional supplements to people world-wide, and became the foundation of the company's mission.

In 1989 Ray attended Yale Law School and did his graduate thesis on direct selling. He realized that word-of-mouth advertising was the most effective way to spread the word about the power of nutritional supplements. At that point, he and his friend Kevin made a commitment to each other to give people the very best that nutrition and science have to offer and allow people from all walks of life to earn significant amounts of money by helping them carry the message of the power of cutting edge nutritional products.

The Launch:

From 1991 through 1995 Ray and Kevin spent thousands of hours planning the launch of FreeLife. Their efforts included raising capital from 20 investors including Anson Beard of Morgan Stanley/Dean Witter. In March 1995 FreeLife launched and by the end of the year became the youngest company ever featured on the cover of Success Magazine. FreeLife's mission of "To serve each other by promoting good health, well-being and the opportunity for an abundant life" guides their every decision.

Continued Success:

Over the next few years FreeLife continued its record growth. FreeLife also intensified its search for the most effective ingredients and products in the world. We recently launched our flagship product, Himalayan Goji Juice. This is the product we are leading with in the U.S. and currently is what we're opening Internationally with. The launch of this unique juice is the the single biggest factor for Freelife's growth in the past 12 months!

FreeLife.com:

FreeLife.com represents a unique opportunity currently for people in the U.S., Puerto Rico, Canada, Mexico, Singapore, Dominican Republic, Hong Kong, New Zealand, Australia, The Philippines, Trinidad and Tabago, Antigua, Bahamas, St. Maarten, St Kitts and Nevis, and soon to open in many other countries... to take advantage of the incredible growth and power of the Internet and to build a global business from the comfort of their homes. Many Marketing Executives are using FreeLife International as the vehicle to make their dreams a reality.

Helping Others:

FreeLife helps to provide real work experiences to people with disabilities. We are proud to have the "A Team" as part of our FreeLife Family.

The Future:

FreeLife International is committed to constant and never ending improvement. Our goal is to become the world's largest health and wellness company, helping millions all over the world enjoy optimal health, well-being, and providing the opportunity for a more abundant life. We are committed to continually searching for ways to fulfill our mission, as we reach out to thousands across the world.

We invite you to join us in our mission!
Status

Private Company

Founded

1995
Company History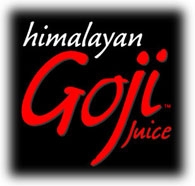 A Passion for Health, Naturally....

When Ray Faltinsky was 15 years old, his life changed. He discovered that his mother, Martha, was ill with osteoporosis. Medical professionals advised that she would eventually be in a wheelchair. The Faltinsky family began to despair until Ray's older brother Ron, who was deeply involved in nutrition, made a special drink for Martha containing the nutrients vital to healthy bones. She agreed to try it, and slowly, over a period of months, the pain eased, and her mobility increased. When she returned to the doctor, the X-rays showed no evidence of this disease!

That single event began to shape Ray's passion for natural health, and fueled his desire to help people. So much so that when he graduated from Yale Law School, he knew he would never practice as a lawyer.

Together with his good friend Kevin Fournier, they founded FreeLife International to make that dream a reality. "We believed that we could build a company that would make a positive difference and would be a safe harbor for people who were looking for a permanent home," said Faltinsky.

Backed by 20 investors including famed investment guru, Anson Beard of Morgan Stanley/Dean Witter, Ray and Kevin launched FreeLife International in 1995.

A few short years later, FreeLife was ranked by Inc. magazine as one of the fastest-growing, privately held companies in America.

The Secret of Himalayan Goji:

Changing Lives Around the World:

In October of 2003, FreeLife International released Himalayan Goji Juice. As people enjoyed its goodness, stories of enhanced health and well-being began flooding into FreeLife Headquarters from throughout the world. The goodness of Himalayan Goji Juice crossed all cultural, national, and ethnic boundaries. It was changing lives and the time was ripe for international expansion. FreeLife began an aggressive expansion in 2004, launching into Australia, Philippines, New Zealand, Canada, Mexico, Dominican Republic, Trinidad, Antigua, Hong Kong, and Singapore.

It is said that the Himalayans were the first natural healers, and that one of their most prized possessions was the fruit of the native goji vine, which had been flourishing in the Himalayan valleys since the beginning of time. Today, we are the recipients of this priceless gift. Help us bring it to a waiting world!