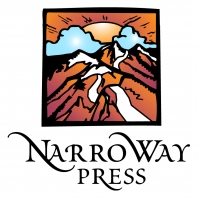 Narroway Publishing LLC and its imprint, Narroway Press, is the exclusive independent publisher of Roy A. Teel Jr. The goal of Narroway Publishing and Narroway Press is to bring the exclusive content of Mr. Teel to an ever-growing audience. Our mission is simple: to share Roy A. Teel Jr.'s unique voice with a new, ever-expanding and diversified reading audience and to bridge generational gaps. Mr. Teel writes both fiction and nonfiction and is a biblical scholar. His nonfiction books and their textual critiques and commentaries have caught the attention and imagination of both academics and laymen alike. He is most well known for his first book, The Way, The Truth, and The Lies: How the Gospels Mislead Christians about Jesus' True Message (2005). Mr. Teel holds Doctorates in Divinity and Biblical Study; however, he considers himself a Secular Humanist, rejecting all religion and instead opting for logic and reason in understanding God.
In 1995, Mr. Teel was diagnosed with Multiple Sclerosis and made it his mission to passionately fight against his wasting and incurable disease. Unfortunately, in March 2011 he was no longer capable of running the multimillion dollar business he helped to build and was forced to retire on disability. The disease had caught up with him and diminished his abilities to operate as a high level executive. However, he has turned his energy toward writing ­— educating and entertaining his readers to spite the difficulties that his MS brings.
As a fiction writer, he has diversified his writing styles and is now in the process of writing a new crime novel series, "The Iron Eagle" series, which deals with varying fictional subject matter. The series is slated for 15 books over the next four years and takes his readers into the underground world of vigilante justice, where the most vile and despicable criminals come face to face with their own cruelty and depravity at the hands of "The Eagle."
Thank you for visiting our page here on PR.com.
Roy A. Teel Jr. can be reached for interviews, readings, and signings directly at the contact points below.
Royteel1@gmail.com
P.O. Box 1431
Lake Arrowhead, CA 92352-1431
Phone: 909-533-9780909-533-9780
www.narrowaypress.com
The Iron Eagle logo (TM) is copyright and Trademark protected property of Roy A. Teel Jr. All rights are expressly reserved. www.narrowaypress.com
Call
Send SMS
Add to Skype
You'll need Skype CreditFree via Skype