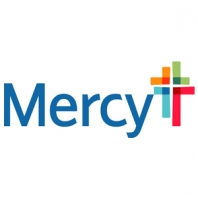 Mercy in the United States traces its roots to New York in 1846. In 1856 the Sisters of Mercy came to St. Louis and founded the Religious Sisters of Mercy of the St. Louis Province. Fifteen years later, in 1871, they opened a 25-bed infirmary for women and children. Over the years, the Sisters of Mercy expanded their health ministry in the Regional Community's seven-state area: Arkansas, Kansas, Louisiana, Mississippi, Missouri, Oklahoma and Texas.
While the hospitals and other health care facilities sponsored by the Sisters of Mercy were not formally linked, as early as the 1960s they shared management and consulting staff resources.
In 1986, to position the individual hospitals for coming changes in health care, the Sisters of Mercy created the Sisters of Mercy Health System. Today, Mercy carries a simplified name and a focus on providing the best care in our hospitals, physician clinics, outpatient facilities, outreach ministries and other health and human services. We are sponsored by Mercy Health Ministry, which was established by the Catholic Church to oversee the healing ministry and Catholic identity of Mercy Health.