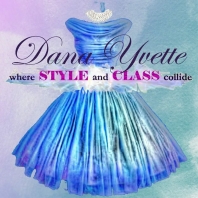 DanaYvette.com
is an online, upscale Women's Fine Apparel and Accessories Boutique which launched November 1, 2015. The name, Dana Yvette, like its namesake, encompasses "everything feminine." It defines the boutique and its essence of style, sophistication and femininity. This is not just a store, but an experience where each item has been carefully selected to meet the highest quality and style standards. Fashion fades, while Style and Class remain lifelong assets. Dana Yvette also offers exclusive personal style consulting services. These services include a detailed Style Assessment with an educational emphasis in helping women develop personal styles that will enhance our reputation as a truly unique boutique and ensure you are well dressed at all times.
A woman owned business organized as a Limited Liability Company, currently based in Atlanta Georgia, fashion mecca of the South. We carry Ready-to-Wear and casual /contemporary apparel and accessories for women in the U.S. Because we are an online boutique, the
Dana Yvette Boutique
customer is a busy, stylish professional woman who lives anywhere she pleases, with an average annual household income over $100k. She loves the personal, exclusive boutique aura and wants to shop at a place where she can obtain quality, unique pieces to fit her unique lifestyle.