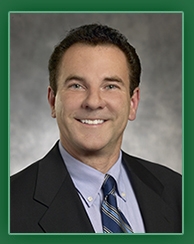 Dr. Dean Dornic is one of the Carolinas' most experienced and qualified refractive surgeons, having performed thousands of successful LASIK surgery procedures at his Cary practice and at area clinics and hospitals! He is a board-certified, fellowship-trained, vision correction specialist dedicated to the highest standards in ophthalmic surgery.

Dr. Dean Dornic is the first Raleigh / Durham-area ophthalmologist to perform IntraLase®, a revolutionary advance in LASIK that utilizes a laser rather than a metal blade to make the LASIK flap. He is also the first area ophthalmologist to provide Intacs®, LTK, and the Verisyse™ implantable contact lens. His extensive experience in a variety of vision correction procedures means that he can offer the procedure most likely to satisfy your visual needs.

Dr. Dean Dornic is an active member of the medical staff at Rex Health Care Center, WakeMed Cary Hospital and Johnston Memorial Hospital.

After completing his ophthalmology training at University Hospitals in Cleveland, Ohio, he underwent additional fellowship training in refractive surgery at the prestigious Sinskey Eye Institute in Santa Monica, California.

Dr. Dean Dornic brought his expertise in refractive surgery to North Carolina in 1998, and has been practicing here ever since. In addition to having a thriving LASIK eye surgery practice in Cary, Dr. Dean Dornic is a recognized authority in vision correction procedures, having lectured at international meetings and publishing a book and various papers on ophthalmological topics.

Dr. Dean Dornic has trained other ophthalmologists in LASIK surgery, and his Cary practice has played host to numerous physicians who have requested refractive surgery from him for themselves. He has also successfully performed LASIK on family members and many of his own staff and their loved ones who are now enjoying life with greater freedom from glasses and contacts.

Dr. Dean Dornic is board-certified and is a member of the International Society of Refractive Surgeons, the American Society of Cataract and Refractive Surgery, and is a Fellow of the American Academy of Ophthalmologists. He is the recipient of several awards and honors and has been named one of "America's Top Ophthalmologists" and "Top 100 Refractive Surgeons."

In addition to standard LASIK surgery at his Cary practice, Dr. Dean Dornic performs wave front-guided LASIK, LASEK, PRK, LTK, Intacs®, CK®, AK, refractive lens exchange and implantable contact lenses. He would be pleased to meet with you and personalize a treatment that is right for your vision needs.
www.eyespecialistsofcarolina.com
Status

Private Company

Founded

2001
Company History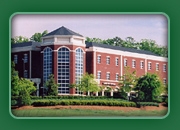 Every patient who chooses Laser Eye Center of Carolina for his or her vision correction procedure gets the "VIP" treatment. Dr. Dean Dornic and his staff do everything possible to ensure the success and safety of their treatment.

At Laser Eye Center of Carolina, we believe that LASIK surgery for our Raleigh / Durham patients requires aseptic (sterile) conditions. Did you know that some eye surgeons still perform their procedures in street clothes and bare hands? Why not insist that risks be minimized?

To ensure only the safest LASIK surgery for our Raleigh / Durham patients, each receives both preoperative and postoperative antibiotic eye drops. In addition, every member of the surgical team wears scrubs, surgical masks, caps, and gloves. Whenever possible, disposable, rather than reusable, supplies are used. In addition, we are one of the few centers in the region to utilize the Cox dry heat sterilizer, which is felt to significantly reduce the risk of infection and inflammation.

Other features of the center that may be less obvious but still contribute significantly to a positive patient experience include state-of-the-art topography equipment and a climate-controlled laser room, in which both temperature and humidity are regulated to ensure stable laser operating room conditions and results that are more predictable. Our treatment protocol also includes testing the laser and other instruments between every single laser procedure. We constantly track our results in an effort to make sure that we continue to provide the level of excellent vision that patients have come to expect from us.