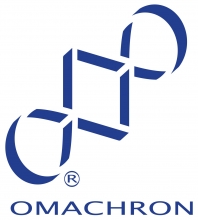 At the Omachron® family of companies, we combine imagination, advanced research, hard work, and a genuine concern for the future of our world to develop "Sustainable Technologies for a Better Future®".

These sustainable technologies include unique plastic, metal, ceramic, and glass manufacturing processes - as well as novel recycling methods. Also included are ways to grow crops in all climates using less energy and water, plus new efficient ways to insulate, heat, cool, light, and power your home, to desalinate and purify your water, to cook your food, and much more.

The Omachron® team is at the leading edge of products and services that will our allow current and future generations to live better.

Omachron Family of companies:
Omachron Technologies Inc. manufactures low-cost plastic extrusion machines, injection molding machines, and related tooling.

Omachron Plastics Inc. manufactures the Plasti-Block™ line of blocks, rods, sheets and shapes for machining and prototyping. It also provides custom extrusion and injection molding services.

Omachron Science Inc. has developed hundreds of technologies resulting in over 600 issued and pending patents over the past 40 years.

Omachron Lighting Inc. manufactures the patents pending Unity® line of LED lighting products.

Omachron Recycling Inc. converts waste plastic, aluminum & zinc into useful commercial products.
Status

Private Company