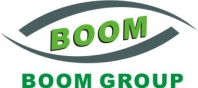 Hangzhou Boom Special Rubber Co., Ltd, is a large-scale private enterprise located in Hangzhou, China, specializing in manufacturing and exporting molded rubber and plastic products which include:

1. Molded and extruded rubber products for industrial use:
industrial bend hoses, industrial mine traffic spare parts; household parts, large gaskets;, rubber bonded to metal parts, washers, grommets, foot pads, joint hoses, extruded strips, etc.

2. Molded and extruded rubber parts for automotive use:
shock absorbing mounts, engine mounts, buffers, bumpers, bushings, flanges, dust proof boots, oil seals, O-rings, seal strips, 2-way or 3-way rubber pipes, etc.

3. Molded and extruded silicone rubber products:
silicone rubber seal rings, health care products, hi-temperature resistant joint hose, silicone corrugated tubes, silicone pipes, gloss fiber tubes, silicone rubber kitchen wares, irregular profile parts, etc.

4. Molded plastic parts:
TPE parts, bottles, pipes, cups, precise plastic parts, etc

5. Mold making: rubber molds, hardware molds, and plastic molds

And we have a showroom at Alibaba.com where you can find more attracting information about our company and our products, the address is: http://boomrubber.en.alibaba.com. And you can also log on our website: www.boomrubber.com .

If you find our products interesting to you, please feel free to contact us.

Ken He
International Trade Department
Boom Special Rubber Co., Ltd
Tel: 86-571-88176166 ext. 224
Mobile: 86-0-13806502144
Fax: 86-571-88174522
Email: ken@boomrubber.com.cn
MSN: kakenkun@hotmail.com
Website: www.boomrubber.com
Address: Shangcheng Industrial Zone, No.1418 Moganshan Road, Hangzhou, P.R.China
2005-11-23
Status

Private Company

Founded

1996

# Employees

360
Company History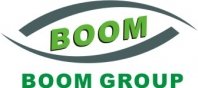 Founded in 1996, our company is a large-scale private enterprise specializing in manufacturing and selling molded rubber and plastic products, hardware parts, mold-making. Our products range from silicone rubber, auto rubber, and industrial rubber to injection plastics and blowing plastics, most of which are for export. We manufacture those products as per customers' samples and drawings.

Our company occupies a total area of 20,000 square meters, with seven factories each of which manufactures respectively industrial rubber products, silicone rubber products, auto rubber spare parts and fittings, plastic products, moulds, and hardware. Currently we have more than 450 staff members, among which are 60 well-experienced engineers and technical workers. With a steadily increase of the annual turnover, we have achieved 8 million USD in 2004 and a further increase is expected in the coming years.

We have already set up a set of quality control systems. Having smoothly passed ISO9001 and QS9000 Quality System Certification in 2003, we are now in the course of pursuing ISO14000 and ISO18000. Besides, according to American ASTM2000 standard and JIS standard of Japan, we have established some laboratories where physical and chemical performance test reports can be provided in order to control the functions of products effectively.

First-class service, excellent quality, and punctual delivery are our commitments to world buyers. For more detailed information, please log on our website: www.boomrubber.com , and find your business booming with Boomrubber.