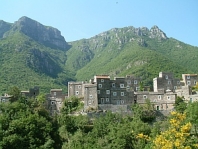 Realitalia has an innovative vision that makes a real difference by ensuring every aspect of your home meets our criteria of homes for pleasure.
It's a vision we're pleased to say we've achieved, with award-winning restored historic villages, purpose-built spa resorts, eco-sustainable retreats tucked away in the hills and seaside villas in national parks overlooking beaches of pure white sand.
You'll find every Realitalia home is more than its superb location and design, more than the quality of its materials and craftsmanship. It's part of an integrated project that thinks of everything from the best views to privacy and convenient nearby amenities. It's a unique part of its local communities and countryside, in harmony with nature and a source of rest and comfort - including by providing you with support for maintenance and even lettings while you're away.