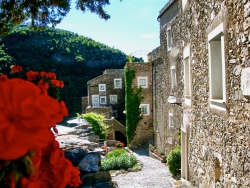 London, United Kingdom, June 01, 2010 --(
PR.com
)-- It has long been recognized that people who live in Mediterranean countries tend to enjoy better cardiovascular health than people living in other parts of the world.
Significantly, the typical Mediterranean diet is rich in olive oil and low in other forms of fat. It is now scientifically established that the antioxidant properties of olive oil reduce blood pressure and improve circulation, while boosting levels of the "good" cholesterol, reducing triglyceride levels and lowering the formation of plaque build-up in artery walls; all factors which help to keep arteries clear and healthy and reduce the risk of heart disease and stroke.
Luca Catalano, director at Realitalia says, "I was intrigued by the opinion of Susan Marshall Tomassini, an English Nutritional Therapist who highlights the medical benefits of a traditional Mediterranean diet. This applies especially in the Realitalia property in Italy that offers our owners a concrete opportunity to join the local community. I see it as a real chance to adopt better habits, learn more about the quality of the ingredients and about a way of doing things that has been passed on for generations. In addition it means eating in accordance with the seasons, contributing also to a more sustainable way of living, less transport, less waste, less packaging etc. Beside all this, there is your pleasure of eating a balanced, tasty and healthy diet, just spending time at your Italian home, cultivating your well-being. I thought, not bad just for a property abroad, is it not?
"This convinced me to ask Susan to produce a number of hints about healthy eating, since I feel that it could be a main life changing effect of owning a Realitalia property in Italy. In fact, they are now posted on the
Realitalia blog
."
Realitalia is a company which renovates handsome ancient buildings, creating Italian homes that can rely on a proper management system and a professional letting management. Realitalia's objectives are to achieve homes that blend consistently with their land. This of course creates a strong relationship with the local community and tradition.
Whilst pointing out the value of eating and drinking the right products at Colletta the community produces its own oil of olives and each year there is a big event for the Community in Colletta, where the olives are collected and brought to the press and bottled.
Ville degli Olivi boasts a very beautiful olive orchard where owners are able to collect olives to produce small quantities of oil. As you will see, local Italians appreciate the value of the oils.
Italy offers a totally different way of living your life, come and understand the life giving experience, whether as a permanent Italian home or an Italian holiday hideaway. Either way, your health can only benefit: Star bene!"
Currently available through Realitalia is a wide range of Freehold Managed Property in Italy including:
Colletta di Castelbianco, Liguria.
A magnificent, award winning, 13th century, hilltop village midway between Genoa and Nice which has been lovingly restored to its former glory. Homes start from: - Studios from circa 140,000 pounds Sterling, one bedroom apartments from circa 165,000 pounds Sterling, Two bedroom homes from 300,000 pounds Sterling. Gross rental return around 5%.
Realitalia's Lifestyle Solution Concept is a second homes ownership/professional lettings operations making this Management Service second to none.
15 mins from sea, 20 mins from golf, 1 hour Genoa, 75 minutes from Nice airport
Ville degli Olivi, Lajatico, Tuscany,
At Ville degli Olivi in Lajatico there is a show apartment created from an 18 century stone house. One bedroom apartments from circa 200,000 pounds Sterling; two bedroom from circa 250,000 pounds Sterling; three bedroom garden flat circa 420,000 pounds Sterling; three bedroom houses from circa 460,000 pounds Sterling (prices do not include transaction costs and tax). Swimming pool, solarium, concierge service and a professional letting management team. 35 minutes to Pisa Airport and to the Tuscan coast. Show home available for inspection.
Dominio San Sebastiano in Bergeggi
This is a holiday home resort set within 4 hectares of a lush Mediterranean centenary park with views towards the sea. An ideal location for those who want to ski in the winter and enjoy water sports in the summer.
This is a brand new development offering one bedroom apartments from circa 300,000 pounds Sterling, two bedroom apartments from circa 500,000 pounds Sterling and Villas from circa 600,000 pounds Sterling. Close to Genoa airport (circa 20 minutes) about 90 minutes to Nice Milan and Turin airports.
###