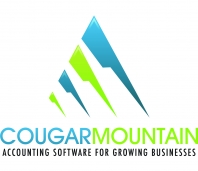 Cougar Mountain's Accounting Software is the perfect solution for growing businesses. DENALI is our newest accounting software release, receiving the highest rating from CPA Practice Advisor. DENALI offers POS, Nonprofit and extensive reporting capabilities to make your accounting easy, secure, and reliable.
Cougar Mountain Software was founded in 1982 with a vision to develop powerful business accounting, nonprofit accounting, and point of sale software solutions. Our 30 years of success comes from two key practices; (1) employing in-house accounting and business professionals for our sales, support, training and development teams, and (2) listening to our clients. These two practices make our accounting solutions unique to competitors who outsource their support and build fixed and un-scalable solutions to meet the general needs of the masses.
When you call Cougar Mountain Software, you will speak with a live person who can truly understand your business and accounting objectives. We can help you from selection -> implementation -> support -> training -> growth. If you need a custom field or function, we have in-house developers who can make it happen.
With our newest release of DENALI Accounting Software, accounting modules can be purchased individually to meet your specific business needs and keep the price lower than competitors of comparable functionality. Give us a call today and speak with a live accounting and business expert.
We offer a FREE 45-day trial