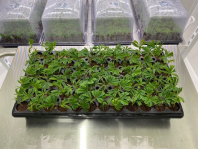 Apollo Green is Canada's leader in cannabis genetics. The company's mission is to provide an ever-growing bank of seeds and clones to medical patients and recreational consumers. Apollo Green provides clean, trusted cannabis seeds and clones, which are backed by the foremost tissue culture technology to reduce risks, costs and time-to-market for licensed producers around the world.
Status

Private Company

Founded

2017
Company History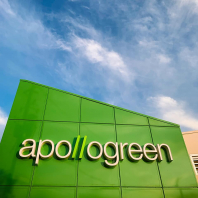 In Canada, companies must undertake and successfully meet Health Canada's rigorous multi-year process to obtain a license to grow, sell and export cannabis.

Apollo Green Inc. was among the first wave of Canadian cannabis businesses to undertake this journey and was granted licenses for standard cultivation and processing as well as federal medical sales in July 2019.

Apollo's unique focus is on cannabis genetics, innovation and the development of proprietary high-yield cultivation methodology. This is what sets us apart from others.

Our state-of-the-art facility just 20-minutes east of Ottawa, helps licensed producers save time and space, reduce risks and produce higher yields of top-quality cannabis faster. Medical patients can count on the same high quality of plants and seeds, with reliable access to products they can count on.

When you purchase from Apollo Green, you know exactly what you are buying every time.