Status:
Private Company
Founded:
1999
Annual Revenue (2018):
Exchange:
-
PR.com ID #:
NE4195
Number of Employees:
1,500
Symbol:
-
Website:
www.newboy.com
Industries:
Sugar & Confectionery Product Manufacturing, Food Manufacturing, Food &... Click here for more
---
Company Description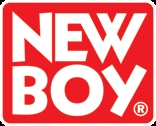 NewBoy FZCO engages in the marketing and distribution of toys, food, stationery, nursery, and cosmetic products throughout the Middle East and North Africa. The company also markets selected toy brands and ranges internationally including: Europe, USA, Korea, India, and Indonesia.
Since its establishment in 1999, NewBoy has acquired and successfully launched the latest in hot cartoon characters, toys, stationery, and confectionery brands from around the world. Working closely with its network of strategic partners and joint ventures, NewBoy has introduced high profile brands into the region including, but not limited to, TakaraTomy®, Sega Toys®, Giochi Preziosi®, BBurago®, Blue-Box®, Cra-Z-Art®, Moose®, Vivid® Jakks Pacific®, Hasbro®, Lalaloopsy®, Carrera®, Munchkin®, Sassy®, Double A®, and Zaini®.
NewBoy has successfully developed its own lifestyle doll brand, Fulla®, which became the best-selling fashion doll throughout the Middle East and North Africa region and soon expanded into a wide range of categories including toys, food, stationery, cosmetic and clothing. In addition, the company has introduced its own label toy brands including: Baby Habibi®; FunToLearn®, and Scan2Go®. The company also developed its own confectionery brand, SweeToon®, associated with hot cartoon characters, across wide range of product categories, including corn flakes, chocolate egg, flavored milk, biscuits, and marshmallow, to name few.
NewBoy has two subsidiaries operating in the region. NewBoy UAE, which handles the distribution business of NewBoy products in MENA, excluding KSA. NewBoy KSA, is a distributor of NewBoy's products in KSA.
The company currently employs over 1,500 full-time employees distributed among its offices in UAE, and KSA.
1999
NewBoy was established in June 20th, as a wholesaler of stationery products for the Middle East market.

2000
NewBoy exhibited its stationery ranges for the first time at Paperworld 2000.

2002
NewBoy setup its Toy Character Division introducing Battle B-Daman for boys in the MENA region.

2003
NewBoy established its Private Label Division and launched Fulla® . The 11.5 inch fashion doll soon became the number# 1 fashion doll in the MENA region.

2004
NewBoy acquired the international TV, Merchandizing and Toys rights for Let's & Go from ShoPro.
NewBoy introduced the Fun To Learn® brand, a bilingual electronic learning aid range targeting kids from 12 months to 6 years.
2005
NewBoy established its Food Division and launched the SweeToon® brand to strategically leverage the popularity of NewBoy's portfolio of characters and brands.
NewBoy launched its Licensing Division to expand intellectual property licensing and merchandizing of its private label brands and licensed characters.
2006
NewBoy introduced NewBoy R/C®, a novelty radio control vehicle brand demonstrating the most stunt and supernatural new innovation in the R/C category.
NewBoy's publishing Division was created to launch the Fulla® Magazine. The 48-page magazine is published in Arabic and targets young girls up to sixteen years of age.

2007
Baby Habibi®, a new private label doll brand was introduced for girls between 3 and 8 years old. A wide range of basic and functional baby dolls in addition to specially designed doll accessories create the complete world of this Baby Habibi® brand.
NewBoy launched Arabian Friends®, a trendy private label fashion dolls line targeting girls from 6 to 12 years and are idols for today's modern and stylish Arab girls.
NewBoy registered its first Toy Concept Patent, Scan2Go®.
NewBoy signs an agreement with d-rights Inc. to co-produce a new TV animation in 52 episodes based on Scan2Go®, a NewBoy's own Private Label Toy Concept.

2008
NewBoy launched Baby's In2 Fun®, an infant and preschool private label toy line.
NewBoy entered into a licensing agreement with Damas, a leading retailer of luxury watches and jewelry in the Middle East, to launch the first ever jewelry line of Fulla®.
2009
NewBoy celebrated its 10-years anniversary.

2010
The co-production of NewBoy's new property Scan2Go® with Japanese partner d-rights was ready with 52 episodes fully dubbed in English.
NewBoy established its own distribution centers in KSA and UAE to better service and meet the increasing demands of its growing portfolio of brands.
NewBoy acquired Byeblade® and Bakugan® licenses and launched throughout the MENA region.

2011
NewBoy launched the Scan2Go® series and toys in Italy, Spain, Portugal, Korea, Singapore, and Philippines.

2012
NewBoy entered into a strategic agreement with Turner Broadcasting System Arabia to advertise on Cartoon Network Arabic.

2013
NewBoy entered into a strategic distribution agreement with Hasbro®, one of the largest toy makers in the world. Under this agreement, NewBoy has been appointed the distribution rights of all Hasbro's toy and games products in Saudi Arabia.
The company setup its Nursery Division to strategically manage all business development activities connected with introducing high profile nursery brands and products to Saudi markets.
NewBoy expanded its portfolio of stationery products' offering and introduced branded office stationery and writing instruments to retailers in Saudi Arabia.
NewBoy inked a license agreement with Warner Bros. to broaden its confectionery products' offering based on the Superman 'Man of Steel' property.
NewBoy and Sanrio signed a licensing agreement to produce corn flakes, filled biscuits, chocolate egg, and marshmallow products featuring the popular Hello Kitty character.

2014
NewBoy entered into a distribution agreement with Carrera to market and distribute the Carrera range of products in Saudi Arabia.
NewBoy inked a distribution agreement with MGA Entertainment for Lalaloopsy® packaged toys in the Saudi market,
NewBoy entered into a support agreement with Association of Disabled Children in Saudi Arabia. The support will include financial, educational, and fun activities to be extended to disabled children.
NewBoy and Sega signed a licensing agreement to expand NewBoy's confectionery categories using the Sega's popular Sonic property.
NewBoy entered into a strategic licensing agreement with Nickelodeon to produce confectionery items featuring Dora & Friends, Dora the Explorer, TMNT, and SpongeBob.