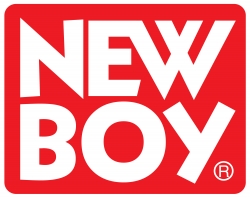 Dubai, United Arab Emirates, February 11, 2015 --(
PR.com
)-- MBC3, the leading kids TV channel in the MENA region, and NewBoy, the region's leading distributor of toys, stationery, food, and nursery products, announced today a new strategic partnership that appoints NewBoy as MBC3's toy partner. The partnership will commence on January 01, 2015 and will entail spot advertising as well as numerous sponsorship and promotional opportunities and will yield strategic results for both partners at multiple levels.
Mohammad Rajab, the Senior Marketing and Communications Manager stated "We are excited to partner with MBC3, and we are confident it will give us great leverage in our communication platforms. The agreement opens up a new reach for us to a well-educated segment of boys and girls across various age ranges. Since its launch in 2004, MBC3 has succeeded to being a leader in kids TV entertainment and the synergies we have will lead to a great success for both parties."
And from their side Bassel Ghoussainy, Head of Licensing and Merchandising added: "We are excited to extend our co-operation with NewBoy; it's great to work with a global leader for Kids entertainment & Merchandising items. MBC3 captures the attention of millions of kids across the region and beyond, while educating and entertaining them at the same time."
The very promising toy partnership appointment results will be shown through MBC3's channel beginning of January 2015, where both parties will start executing their plans to provide new content and material that is kids targeted across various time segments.
About NewBoy
NewBoy is a family-owned company based in Dubai, UAE and is a Pioneer in the kids toy industry across the MENA region. The company also markets selected toy ranges internationally, and has an Extensive distribution network with strong focus on KSA as a major hub, that includes distribution of food, stationery, nursery, and toiletries products.
Founded in 1999, and employing over 1,500 people, NewBoy has successfully developed its own lifestyle doll brand, Fulla®, which became the best-selling fashion doll throughout the Middle East and North Africa region and soon expanded into a wide range of categories including toys, food, stationery, cosmetic and clothing. In addition, the company has introduced its own label toy brands including: Baby Habibi®; FunToLearn®, and Scan2Go®. The company also developed its own confectionery brand, SweeToon®, associated with hot cartoon characters, across a wide range of product categories, including corn flakes, chocolate egg, flavored milk, biscuits, and marshmallow, to name few. Not only is NewBoy a leader in its own production of its private label it also represents leading international names including: Bburago; Carrera; Hasbro; Takara Tomy; Jackks Pacific, Double A; Munchkin; Sassy, Cra-Z-Art and Zaini.
For more information, visit
www.newboy.com
About MBC Group
MBC Group (Middle East Broadcasting Center) is the largest and leading private media company in the Middle East & North Africa region. For the past 23 years, MBC Group was able to enrich people's lives through information, interaction and entertainment. In 2002, nearly a decade after the launch of MBC1 in London, back in 1991, and as the 1st private free-to-air Arab satellite TV channel, MBC Group moved its headquarters to Dubai Media City, United Arab Emirates, where it remains.
Today, MBC Group includes 20 TV channels: MBC1 (general family entertainment); MBC2 and MBC MAX (24-hour western movies); MBC3 (children's edutainment with a mix of both local productions and western acquisitions); MBC4 (entertainment for young families with a female-focus); MBC Action (an indigenous adrenaline-packed channel targeting young males with local and homegrown productions); MBC Variety (Western films and general entertainment with uninterrupted broadcasting); Al Arabiya News Channel (the 24-hour Arabic language news channel); Al Hadath (an extension of Al Arabiya News Channel with a specific focus on real events in the Arab world and beyond); Wanasah (24-hour Arabic music channel); MBC DRAMA (24/7 Arabic drama); MBC MASR (general family entertainment geared towards the Egyptian family); MBC MASR 2 (providing the Egyptian audience with superior quality entertainment, in addition to live coverage of some of the Egyptian league's football matches); MBC + Drama (a joint paid-for channel between MBC and OSN); MBC Bollywood (delivering the freshest in Bollywood content geared towards the region via an Arabized interface); and most recently four sports channels, MBC PRO SPORTS (geared towards the "Saudi Football Premier League" fans in the Kingdom); and MBC USA (the channel is present on "Dish Network" in the US, and targets Arab audiences aboard; the channel is dedicated to offer and broadcast a wide range of content from the prominent MBC channels including movies, series and global formats).
In July 2011, seven channels within MBC Group began to broadcast in HD across the MENA Region: MBC1 HD, MBC2 HD, MBC4 HD, MBC Action HD, MBC Drama HD, MBC Max HD and Al Arabiya HD. In 2013, MBC3 HD joined the collection of HD channels followed by MBC Variety HD in 2014.
MBC Group also includes two FM radio stations: MBC FM (Gulf music) and Panorama FM (contemporary Arabic hit music); as well as O3 Productions, a premium content drama production company. Furthermore, MBC Group includes online platforms: www.mbc.net, www.alarabiya.net, www.shahid.net (the first free VOD and catch-up portal in the Arab world) and www.actionha.net, and www.mbcprosports.net among others.