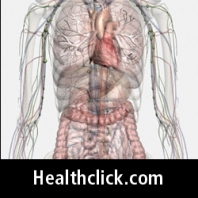 North American Seminars, Inc. was founded with the ideal of providing the most current medical information to patients across the United States. Our original idea was transformed as we realized that as medical professionals and engineers we could best accomplish that objective by providing the medical professional with the most current, evidence-based information available. Technology has always been at the forefront of our business. Our initial mission involved the use of current education and multimedia technology to deliver the educational content. We have been developing state of the art medical images and technology now for over ten years. Most of this technology you have seen through main stream advertising, television (cable) and print advertising for medical devices.
Our Mission: North American Seminars, Inc. will be the leader in medical information and training to medical professionals throughout the world. The goal of our educational programs is to provide the best possible information and tools to medical professionals so that they may deliver the best care possible to their patients.
Community:
To enrich the community we live in by delivering medical education to local and regional healthcare providers. Since our inception, we have impacted the lives of thousands of cancer patients with the latest treatment techniques for managing and treating various cancers. All our medical programs are developed through assessment of the needs of the local medical communities in which our team members live and work.
Employees:
To create a caring team of professionals that understand the impact that training and education have on patient care. The gift of having the right information to provide to a patient can make a great difference in success of the treatment and healing process.
Customers:
To deliver the very best medical education using the most current evidence based medical information available. Ensure that all our educators uphold the highest degree of professionalism in their education programs and professional careers. Utilize our proprietary visualization technology to enhance understanding and continue the education process after the training event.
Contact us: 1-800-300-5512 Fax 1-800-310-5920