What Really Counts in Dental Marketing
Dental practices face challenges adapting to today's slowing economy. Dental marketing guru Jim Du Molin announces the release of his "9 Truths" video tutorial series that teaches dentists about dental websites and internet marketing.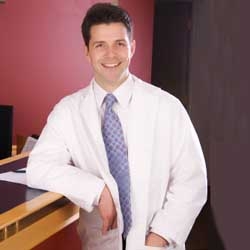 San Francisco, CA, August 15, 2008 --(
PR.com
)-- Today, TheWealthyDentist.com and website marketing master Jim Du Molin release
What Really Counts in Dental Marketing
, the first video tutorial in the 9 Truths series. This new video tutorial program on internet dental marketing is in response to calls from dentists across North America who have seen a drop in new patient flow as a result of the economic challenges facing the dental consumer due to rising energy and food costs.
"Internet dental marketing is a lot more than just dental website design," explains Du Molin. The first of his nine-part series, Goals: What Really Counts!, is available at no charge at LINK. This tutorial addresses what a dentist can and should expect from an Internet marketing campaign.
Goals of the program include attracting more new patients and seeing a reasonable return on dental practice marketing investments. Increasing a dental office's new patient flow helps the bottom line, but targeting high-value new patients is even more effective. Dentists may focus on cosmetic dentistry, dental implants, dental sedation, etc.
Internet dental marketing can build a professional image and increase a practice's return on investment (ROI). In addition, proper techniques can increase response from your dental internet web site marketing efforts by up to 50% or more from a dental practice's other marketing vectors.
"There are no easy solutions to economic changes," explains Du Molin. "No politician will wave a magic wand to balance our trade defect, lower gas prices and feed the worlds starving masses. You, as a doctor, own your business. You can control can control your own practice's future."
The next segment of the Nine Truths series will be released shortly. Truth 2, "Dental Website Marketing: Search Engine Positioning," examines how dentists can best attract consumers who use search engines to find a dentist.
To receive the complete series, visit
http://www.internetdentalalliance.com/9Truths.htm to register at no cost. Internet Dental Alliance members also receive access to additional information on dental website development.
###
Contact
The Wealthy Dentist
Jim Du Molin
415-435-2820
http://www.internetdentalalliance.com/9Truths.htm

Contact