Financial Analysis of Dental Website Marketing Campaigns
Internet dental marketing can be a great way for dental practices to improve their bottom line, but a good return on investment demands proper dental website search engine optimization.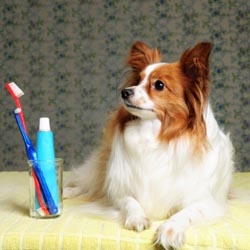 San Francisco, CA, September 07, 2008 --(
PR.com
)-- In a sluggish economy, dental practices have to work hard in order to stay profitable. To help them achieve this,
dental marketing
expert Jim Du Molin has introduced a series of no-charge video tutorials entitled "The Nine Truths of Internet Dental Marketing." The fifth installment, "
Dental Website Marketing Return-on-Investment Analysis
," is now available online.
This segment of the video series looks at dental website marketing and what type of ROI (Return on Investment) dentists should expect and how calculate this key metric. The key to dental practice marketing on the Internet is to maximize your practice's ROI. This video tutorial walks through examples of how to calculate dental practice marketing's net profit from each targeted dental office website. A no-charge Internet Dental Website Marketing ROI Chart is included in the resource materials.
"Over the years I've found that some dental providers have a problem with making money," sighed Du Molin. "My wife Suzanne and I have sometimes been judged harshly because we feel our clients deserve to make a profit. Profit does not mean you win and the patient loses. On the contrary! I believe profit is the natural result of doing what's right for your patients."
A successful dental marketing strategy is defined as one that generates more net income than it costs to build and maintain. By looking at the marginal profit numbers, one can see that it doesn't take a lot of new patients to make an Internet dental marketing campaign successful. Asks Du Molin, "If you hand someone $1 and they give you back $3, how long do you want to keep playing the game?"
"Some people think I place too much emphasis on ROI (Return-on-Investment)," acknowledges Du Molin. "But the bottom line is that in tough economic times, you cannot waste your scarce marketing dollars on non-performing, unspecific, feel good marketing. Dentists have invested their lives into their practices; the deserve a realistic return for themselves and their family's security."
The next segment of the Nine Truths series will be released shortly. Entitled "Dental Marketing: How People Search for a Dentist on the Internet," Truth #6 reveals how to target find-a-dentist patients no matter what their search engine terms.
To receive the complete series, visit http://www.internetdentalalliance.com/9Truths.htm to register at no cost. Internet Dental Alliance members also receive access to additional information on dental website development.
###
Contact
The Wealthy Dentist
Jim Du Molin
415-435-2820
http://www.internetdentalalliance.com/9Truths.htm

Contact