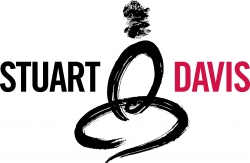 Chicago, IL, September 02, 2008 --(
PR.com
)-- Chicago Blackhawks Invite Stuart Davis and Band to Perform at their Inaugural Chicago Blackhawks Training Camp Festival, Chicago, Illinois.
For one day only fans can watch Stuart Davis and his band perform live on stage at the United Center on September 20, 2008 at 9:45am – 11:15am at the Chicago Blackhawks first ever Training Camp Festival. The Festival will include a 5K Run/Walk/Skate, a 3-On-3 Street Hockey Tournament and a public Blackhawks Practice, plus live music and an interactive games area. Admission tickets to the festival are $5 and can be purchased online at www.ticketmaster.com or at the United Center Box Office.
Stuart Davis walks the line of obscure musician and famous rock god. His new album "Something Simple" is Stuart's 12th full-length album, and undeniably his most accessible and hook-laden. Joining him on the album are Grammy award-winner John Shanks, legendary producer Brendan O'Brian, Ed Kowalczyk (Live), Wendy Melvoin (Prince's Revolution) and Dave Levita (Alannis Morisette). This new album has created an explosion of activity in his career, including high profile deals in books, film and television. His new single Already Free was used by Director, Steven Brill to wrap up Paramount Picture's Drill Bit Taylor, starring Owen Wilson, is receiving airplay across the U.S. and Europe and is the theme for Showtime series "I Can't Believe I'm Still Single". Stuart also has a book "Sex God and Rock n'Roll" coming out in 2009.
As a whole "Something Simple" is a potent dose of "Shimmering pop savvy" (USA Today). His music is an ingenious blend of catchy pop/rock and searching lyrics ("...pop music that's actually good FOR you" Press-Citizen), a combination Stuart uses to intentionally slip mysticism into mainstream culture. Find out why San Jose Metro describes Stuart as "without exaggeration, one of the most fascinating and exceptional songwriters in modern music" and the Minneapolis Star Tribune said "not since Bob Dylan burst through 30 years ago has Minnesota produced such a confident and creative songwriter." As a whole "Something Simple" is "laced with oddball humor and mysticism" (USA Today). With all that is happening, Stuart teeters on the edge of fame, with a fanatical fan base, dozens of projects underway and close connections with heavy hitters in music and movies.
Stuart is currently on tour in support of his newly released album "Something Simple", which is getting positive reviews from regional and national sources. Behind the new album is distribution giant Ryko-WEA, three radio promotion firms, publicist and a literary agent. For further information contact Stuart's Management Company, Raydiant Entertainment - Shannon Jordan, (312)423-6788 or www.stuartdavis.com.
###
Contact:
Shannon Jordan
Stuart Davis Brand
312.423.6788 office
312.698-9765 fax
sjordan@raydiantentertainment.com