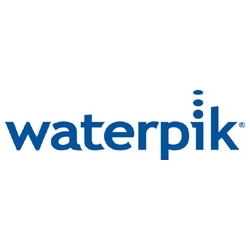 Reigate, Surrey, United Kingdom, September 12, 2008 --(
PR.com
)-- Water Pik, Inc. announced today the launch of a new company website designed specifically for the United Kingdom,
www.waterpik.co.uk
. The new site features a number of the elements used in Water Pik's new corporate web site launched last October (www.waterpik.com), including easier navigation, increased product information, improved search capabilities, and innovative graphic design elements. The new site also highlights Water Pik's commitment to health, innovation and sustainability.
The new Waterpik.co.uk is a valuable online resource for Water Pik customers, retailers and vendors. The site underscores Water Pik's focus on customer service, offering easy-to-use tools and resources in a user-friendly environment, including:
- Product guides
- Expanded product offerings
- Educational videos
- Customer Service information
Waterpik.co.uk presents the customer with the choice of purchasing products directly from the Water Pik, Inc. Web Store or retail locator information for those who prefer to shop at traditional retail outlets.
"We have invested a significant amount of energy and resources in bringing meaningful innovation to consumers in the UK in the areas of health and wellness, and we feel that this new site reflects that effort," said Richard Bisson, President and CEO, Water Pik. "The new waterpik.co.uk reflects our guiding principles of health, innovation, and sustainability and provides a more robust customer service experience."
About Water Pik, Inc.
Water Pik, Inc. is a leading developer, manufacturer and marketer of innovative personal healthcare products sold under the Waterpik® brand name. The Company has developed and introduced many products that are considered first of their kind and have led to the formation of new markets, including the
dental water jet
,
automatic toothbrush
, and pulsating shower massage. The Company's products are sold through a variety of channels, including home centers, mass merchandisers, drug store chains and specialty retailers. Headquartered in Fort Collins, CO, the Company operates facilities in the United States, Canada, and the United Kingdom. For more information, visit the Water Pik, Inc. web site at www.waterpik.com.
Water Pik, Inc.
1730 E. Prospect Rd.
Fort Collins, CO 80553
Waterpik International, Inc.
41 London Road
Reigate, Surrey RH2 9RJ
United Kingdom
Websites: www.waterpik.com, www.waterpik.co.uk
###