Ezilon.com Unveils Its New Modified Web Directory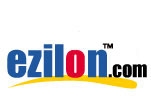 Houston, TX, October 01, 2008 --(
PR.com
)-- A regional directory and search engine company, Ezilon.com unveils its new directory site home page at Ezilon.com today. Founded since 2002, Ezilon.com is known for its provision of regionally targeted quality information in the continental regions and countries around the world. Relevancy and accuracy of information are the two benchmarks of Ezilon.com.
Ezilon.com, now owned by Ezilon, Inc., is a directory with search engine founded with the purpose of providing individuals and companies around the world with easy-to-access information on different continental regions that include: North America, Europe, Caribbean, Asia, Africa, Oceania, Central and South America. In addition, Ezilon.com covers several sub regions within the continental regions.
Ezilon.com simplifies this process by allowing users to browse and search for only region specific information "Our new modified home page now makes it easier for users to equitably, quickly and effectively search for information around the globe at a flip of the finger", says Charles Michael. Each region or sub region has its own individual website and search capability and any of its regions or sub regions can be accessed from any region of original interest. So Ezilon.com directory combines the power of Web Directory and search capability that allow quick access to relevant information to any region or multiple regions of your choice at any time around the globe.
Any business or general website wishing to be included in Ezilon.com directory may submit their website for review and inclusion. However, Ezilon.com accepts only quality website(s) submissions from around the world with information relevant to regional interests. You are therefore encouraged to list your website(s) to the relevant region(s) suited for your business or interest.
Their goal is to provide targeted, accurate, and localized quality information to our visitors seeking information relevant to the regions/sub regions covered by Ezilon.com network of directories and search engine.
For more information, please visit:
http://www.ezilon.com
Ezilon, Inc.
9888 Bissonnet St.
Houston, Texas 77036
United States
Toll Free: 1-800-913-5633
Fax: 1-281-754-4855
###
Contact
Ezilon Directory and Search Engine
Charles Michael
7137730004
www.ezilon.com

Contact
Multimedia
A regional web directory and search engine company, Ezilon.com unveils its new directory home page interface at its site home page at Ezilon.com today.