USA-Based Carr Specialty Baits, Inc. Redefines and Revolutionizes Fishing Lure Industry
Fishbites changes the rules of scented fishing lures by introducing scent technology that melts in the water, not on your hands.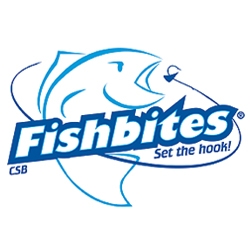 St. Augustine, FL, October 04, 2008 --(
PR.com
)-- Carr Specialty Baits, Inc (CSB) - makers of Fishbites Freshwater and Saltwater baits (www.fishbites.com) have revolutionized the fishing lure industry. Fishbites is a line of flavor/scent based fishing lures and cut baits that have very little discernable scent to humans, but once immersed in water, have an irresistible scent to fish. In short, Fishbites is "the scent that melts in the water, not on your hands.®"
Fishbites is the result of 30+ years of research by internationally acclaimed Marine Biologist and University of Florida Professor Dr. William Carr. While discovering how marine species detect odors in the water, he began noticing that the chemicals fish respond to have no real odor to humans. He then perfected many recipes, also known as feeding stimulants, that to fish smell like Shrimp, Crab, Clam, Squid and a variety of other prey species.
His final task was to mix these ingredients into a water soluble form that allows the flavor/scents to slowly release and dissolve into the water. Upon detecting these flavor/scents, fish instinctively seek them out and attack whatever is giving off these feeding stimulants. The other component to making this a successful experiment was the need to make the baits taste like the prey the fish was attacking. This too was accomplished in the lab.
Fishbites is the final result of his research and the Fishbites brand is now one of the strongest selling baits in its' class along the Gulf and East Atlantic coasts of the United States. It has also started making inroads into New Zealand, Australia, Italy and Canada.
###
Contact
Carr Specialty Baits, Inc.
Michael Carr
904-827-9441
www.fishbites.com
Terry Dillinger
President/CEO

Contact