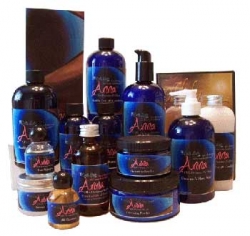 Hampton, VA, October 08, 2008 --(
PR.com
)-- The pet loving public discovered Castle Baths ANNA Designer Pet Line after breeder's world wide began to refer the Natural Pet Line as the number one product on their list to get for new puppies and kittens. The Pet Line started out for Persians and quickly grew to meets the needs of cats, dogs- kittens and puppies alike.
So why is the Anna Designer Pet Line in such demand and high on the list of referrals? The entire product line is naturally hand made and breeder developed by top Persian Breeder, Laura Thomas. (
http://www.purrinlot.com
) "Over the years with each commercial grooming product I have used, I took the best of each and removed the bad, creating the Anna line to give me leverage in the show ring.", says Thomas "and the best part, It's a antural line of Pet Products, which helps not only for the animal to look good to help remain healthier- no toxins and cancer causing chemicals."
Groomers agree the most important criterion for pet shampoo is that it be mild, and detergent free.
Detergents dry your pet's skin and leave residue in the fur, causing itching, dandruff and shedding. Detergents also contain cancer causing chemicals. Product Developer Laura Thomas states, " Manufactured shampoo's (both made for pet and humans alike, are basically detergent, containing harsh chemicals that dry and destroy a pets coats and skin- causing more problems that the dirt in which was washed off."
Natural shampoos are made the old fashion way- on a stove top from vegetable and nut oils and butters. Natural products are formulated with the mildest ingredients and are pH-balanced for safety and mildness for animals' sensitive skin.
Hypoallergenic is another factor to consider, referring to a product's mildness and unlikely ness to cause an allergic reaction. A true hypoallergenic shampoo should be pH-balanced close 7 the same as water, and should contain no color or fragrance oil. Color and fragrance oils are the number one reason for allergic reactions.
The Anna Designer Pet Line is everything a smart pet owner is looking for. Natural products without chemical ingredients, pH balanced and without artificial color and fragrance oils, and is detergent free. "Our number one product in the ANNA line is our Face Trio," says Thomas. "Customers have even asked- what if my cat or dog licks the product – is it safe?" Thomas farther explains," its good enough to eat, made from natural ingredients and herbs!" The Trio consists of a natural face shampoo, a wash made from hydrosols and extracts and an herbal mixture of powders that helps keep staining at bay.
Named after the world's first blue eye bicolor Persian Grand Champion along with the fancy blue packaging- sets this product line apart from the ordinary. The Anna Pet Line is distributed worldwide with several distribution venders. This designer pet line is defiantly going places.
After years of success with her own recipe creation as her secret weapon, Thomas now makes the full line available to the public. Visit
http://www.castlebaths.com/pets.htm
###