Sizzle It! Launches New Go-to Source for Creative Sizzle Reels That Are Engaging, Effective and Affordable
Sizzle It! exclusively produces sizzle reels for public relations, marketing and advertising professionals, and they'll buy you breakfast for telling your friends.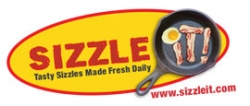 New York, NY, November 17, 2008 --(
PR.com
)-- Sizzle It! is the first company to offer specialized expertise in the production of
sizzle reels
. The company aims to become the go-to source for creative, engaging and effective sizzle reels and promo videos. Sizzle It's management team has over 20 years of experience and a dedication to making clients' lives easier. Their clients include several high profile organizations such as Blue Man Group, NBC Universal, CBS, Hewlett-Packard, the Eric Trump Foundation and many top public relations, marketing and advertising firms.
Sizzle reels are 3-to-5 minute videos that combine visuals, audio, and messaging to create a fast paced, stylized overview of a product, service, initiative or brand. Sizzles are a crucial part of any business' B-to-B or B-to-C communications process and help convey key messages to consumers, clients, and other target audiences. They are especially effective for marketing and public relations campaigns.
"I first realized there was a need for a definitive sizzle reel production service after several of my clients told me that their previous vendors didn't understand the purpose of the sizzle," said Scott Gerber, the CEO of Gerber Entertainment and founder of Sizzle It! "A sizzle is more than just a slick edited video. When done properly, it can be the difference between a yes or a no, a thumbs up or thumbs down, or a positive or negative response to a brand, product or service. Our clients hire us because we live and breathe sizzle reels everyday - and we know how to make a sizzle effective."
"The videos that Sizzle It! produced for us were instrumental in getting our financing secured at several stages," said Michael Counts, founder and Chief Creative Officer of Counts Media, the co-creator of The Ride New York with the Blue Man Group. "Their creativity, speed, professionalism and ability to work on a budget are unrivaled, in my experience. In short, they are effective and a joy to work with."
Sizzle It!'s expert team has developed an effective three-step production process to optimally convey client's messages to viewers:
1. Sizzle It! works with clients to collect the 'right' media assets (videos of TV appearances, images of magazine placements, etc.) and determines if additional media will be needed for the project.
2. The company produces new assets, such as scripts, videos, photos, graphics and audio.
3. Sizzle It! promo designers, voice-over talents, and editors create a customized tone, pace, and feel that encapsulates the client's message.
The company seeks to be the most recognizable name in sizzle reel production and become the 'easy button' for public relations firms, marketing and advertising agencies, convention and conference organizers, not-for-profit organizations, small and large businesses, entrepreneurs and other companies that need to get the word out.
"Sizzle It! offers prospective clients a clear, specialized alternative to traditional 'we-do-everything' production companies when they are looking for the most affordable and highest quality sizzle reels," said Gerber of the reels and their usefulness to public relations and marketing departments.
Sizzle It! is devoted to personalized customer service and satisfaction. To show its gratitude for successful customer referrals, Sizzle It! invites those who referred clients out for a free breakfast. Would you like that sizzle over, easy?
###
Contact
Sizzle It!
Scott Gerber
877.EZ.SIZZLE
www.sizzleit.com
ezsizzle@sizzleit.com

Contact