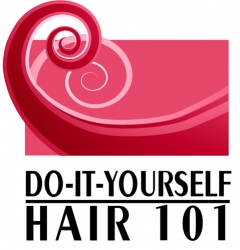 Naperville, IL, November 17, 2008 --(
PR.com
)-- Hairstylist and Salon Owner Carrie Paul has had many failed attempts at trying to have a child using fertility services. Like the other 2.1 million women in the US, insured options were exhausted and Invitro Fertilization (IVF) or adoption seemed to be her final hopes. With adoption usually costing in excess of $25,000, spending $15,000 for an IVF attempt seemed the better option… only she didn't even have the $15,000 to get started.
On the way home from the fertility specialist an idea lit in Paul's mind. Throughout her 13 years as a successful stylist and owner of a posh hair salon in Naperville, IL, she has had thousands of comments from clients about not getting the salon styled look the next day. Specifically, she has been inspired by client's constant requests for step by step directions on how to style their hair with a round brush. At that moment, the Do It Yourself Hair DVD Series was born. The first DVD in the series, Round Brush 101, would help pay for her IVF and a portion of proceeds would go to support women across the US in need of adoption or fertility assistance. The Do It Yourself Hair: Round Brush 101 DVD is the first of her educational series.
First, Paul began to design her video to be unique: easily understandable, separated by chapter, nonbiased product reviews and shopping insert, and step by step self-performed directions. By self demonstrating how to blow dry the hair with a round brush, viewers can more easily reproduce maneuvers and hand positions as they watch Paul styling her hair. She also provides detailed information on the products she uses and why she uses them. Paul's well-thought planning of this video helps viewer's hair go from morning mess to salon success in a shorter amount of time than it takes them to typically do their hair in the morning.
Going against the grain of what one would typically hear from a business owner, Paul says "Although it is very important to see an experienced hair stylist on a regular basis; it is not necessary or practical to go to the salon every day to have someone else make your hair beautiful."
The key is to use a tool such as the Do It Yourself Hair: Round Brush 101 DVD to make the styling process easier and less time consuming at home. So many women keep their hair flat or toss it back because they don't think they have any other option. This DVD gives women confidence. It teaches women how to get the hair they love when they walk out of their favorite salon."
Paul believes there are many misconceptions focusing on the difficulty of Round Brushing. Round brushes come in every imaginable diameter. They were originally invented for use with blow dryers to add waves, curls, or volume to straight hair. When done properly, the round brushing technique can add tremendous body and texture to the hair along with a radiant shine. Round Brushing also covers a much larger range of style than for what it is typically known. All of which Paul covers in the Do It Yourself Hair: Round Brush 101 DVD.
Round brushing classes for non-professionals have become popular over the last few years. With that in mind, Round Brush 101 was designed for both the classroom and the at-home environment. "Are you going to remember exactly what you did when you were at the salon?" Paul says, "Now you can pop in the DVD anytime and never forget!"
The DVD is recorded in English and Spanish and includes shortcuts, tips, and a quick reference booklet of Paul's recommended products. Paul purposely did not contract with larger product companies while suggesting products to assure any removal of corporate influence.
A portion of video proceeds are donated to adoption and fertility charities. These give money to those who wish to have children, but cannot afford the initial out-of-pocket costs for the expensive undertakings that may not be covered by insurance.
You can also visit the website at:
http://www.doityourselfhair101.com
For more information, contact Carrie Paul at (312)925-2008,
orders@hairintuitions.com
, or Hair Intuitions, Inc. 2035 S. Washington St. Suite 8 Naperville, IL 60565.
###