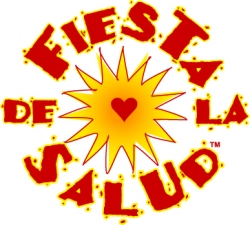 Manhattan Beach, CA, November 21, 2008 --(
PR.com
)-- Fiesta de la Salud won Marketing Campaign of the Year in the Stevie Awards for Women in Business.
The 2008 Stevie Awards for Women in business in as international competition recognizing the accomplishments of outstanding women executives, business owners, and the organizations they run. The awards are produced by the creators of the prestigious American Business Awards.
In winning the Stevie, Fiesta de la Salud beat out other finalists including AARP's Feria de la Segunda Jeventud, Communicad, Arlington, VA, The Centura Health Heart Month Campaign, Davis Design, Denver, CO and Wipro Technologies Applied Innovation Campaign, Wipro Technologies, Bangalore, India.
Stevie Awards were handed out in categories including Best Executive, Lifetime Achievement and Best Marketing Campaign at the gala event at New York's Marriott Marquis Hotel on November 14, 2008. More than 1,200 entries from organizations of all sizes and in virtually every industry were submitted for consideration.
Fiesta de la Salud is an ongoing "Health Fair" promotion offered by select Southern California, Arizona and Texas Grocery Retailers that focuses on bringing free health related information and screenings to the community.
"Winning the Stevie Award is an honor for us. We are especially grateful considering the distinguished programs that were also in our category," commented Susan Bremer-Rossow of Integrated Marketing & Promotions, Inc.
Integrated Marketing & Promotions, Inc. is a full service marketing company that specializes in ethnic and cause-related marketing. Since 2001 Integrated Maketing & Promotions, Inc. has created programs that have brought together hundreds of Grocery Retailers and Consumer Packaged Goods Companies from around the country to help those in need.
###