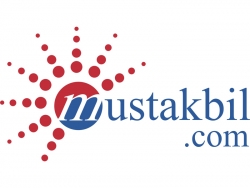 Islamabad, Pakistan, November 23, 2008 --(
PR.com
)-- TechnoBird, today announced that its web Site Mustakbil.com has been certified to display the TRUSTe Privacy Seal, which demonstrates its commitment to consumer privacy and trust online. TRUSTe, the leading privacy certification and seal program, awards its privacy seal only to companies that complete the rigorous TRUSTe certification process and agree to comply with ongoing oversight and TRUSTe's consumer dispute resolution process.
"We are pleased to join TRUSTe in advancing responsible information practices online," said Naveed Ahmed, Founder Mustakbil.com. "We understand that the privacy and confidentiality of our member's information is of paramount importance. We are committed to taking all necessary measures to assure that the personal information of our members is safe and secure, and TRUSTe certification serves as a benchmark in our ongoing commitment to safeguard consumer privacy and security."
"By becoming a TRUSTe seal holder, TechnoBird gives its customers a clear signal that it is trustworthy and respects the privacy wishes of the people who visit its web Site," said Fran Maier, executive director and president of TRUSTe. "TechnoBird joins more than 2,000 organizations committed to building consumer trust online through participation in the TRUSTe Privacy Seal program."
The TRUSTe Privacy Seal is one of the most recognized branded symbols of trust among consumers. The TRUSTe Privacy Seal communicates that a Web site has posted a privacy statement and that its information gathering and dissemination practices follow guidelines for notice, choice, access, security and redress outlined in the Federal Trade Commission's Fair Information Practices. Specifically, TRUSTe seal holders agree to:
· Disclose their information gathering and dissemination practices;
· Give consumers choice to limit any secondary uses of their personal information through opt-in or opt-out;
· Provide users with access to their personal information to correct any inaccuracies; and
· Ensure that reasonable security mechanisms are being used to protect the data that is collected.
Ongoing monitoring and the Watchdog Consumer Dispute Resolution mechanism are cornerstones of the TRUSTe Privacy Seal and Certification Program. Through automated MAXAMINE monitoring, TRUSTe systematically monitors the practices of seal program participants to ensure ongoing compliance with program requirements. In addition, TRUSTe provides consumers and organizations an effective, easy-to-use method to resolve privacy disputes through its online Watchdog Dispute Resolution service.
About Mustakbil.com
TechnoBird is a Pakistan based IT Services Company that specializes in website development, web hosting and online recruitment solutions. It maintains several online portals including Pakistan's leading jobs site - Mustakbil.com that helps jobseekers' to find the jobs of their own choice, while providing a unique platform for employers to advertise career opportunities available in their organization and receive resumes from the potential candidates online. Over 14,000 companies and over 300,000 jobseekers actively use the services of Mustakbil.com to fulfill their needs.
TechnoBird launched its jobs portal on October 07, 2004, which has now become the Pakistan's leading jobs portal. It also has a dedicated jobs portal MustakbilGulf.com to target Middle East jobs market. For more details please visit
www.mustakbil.com
.
About TRUSTe
TRUSTe helps millions of consumers identify trustworthy online organizations through its Web Privacy Seal, Email Privacy Seal and Trusted Download Programs. TRUSTe ensures online privacy and protects confidential user information on more than 2,400 Web sites and many of the most highly trafficked, including Yahoo, AOL, Microsoft, Disney, eBay, Intuit, and Facebook. Independent research shows that when a TRUSTe web seal is present, visitors and customers are more likely to share personal information, register at higher rates and spend more money. To learn more about internet privacy visit www.truste.com.
###