"The Economic Report" Show to Feature Palladian International, LLC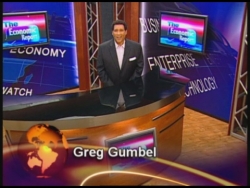 Deerfield Beach, FL, December 08, 2008 --(
PR.com
)-- The producers of The Economic Report are pleased to announce that Palladian International, LLC, will be featured in an upcoming episode on "Finding the Best Talent for Your Organization," as part of the show's "Report on Business" series.
An executive search firm headquartered in Waynesboro, Virginia, Palladian specializes in the manufacturing, sales, marketing and defense industries, at management and executive levels. Its seasoned team, which includes former military officers and successful executives from industry, has the expertise to differentiate average from exceptional performance.
"We are a niche provider, supplementing our clients' internal recruiting efforts. Our specialty is helping firms find key professionals that they need to drive their business," says Gary Capone, Vice President of Palladian International, LLC. "We're not a volume shop and we focus on identifying and separating the top performing individuals within a field. We have conducted searches in the U.S., Europe and the Middle East."
The core of Palladian's business is building relationships with top tier candidates. Its techniques are utilized by less than 5% of recruiting firms. Because the company targets successful candidates who are not looking for a job, their techniques have proven to be very effective. A part of a 1,600 person recruiter network, Palladian offers the breadth and volume of a large firm, and the individualized attention of a small firm.
Catering to its clients' specific hiring needs, Palladian offers several different search options, which include retained searches, contingent searches, hybrid searches and individual services.
The five-minute segment will feature interviews with Palladian owners Mark Henderson and Gary Capone, as well as clients who have used professional recruiting services. The segment will also address what to look for in an executive or management candidate, and will provide an overview of the search process.
For more information, please visit
Palladian International, LLC
.
###
Contact
Palladian International, LLC
Gary W. Capone
866-766-8446
www.palladianinternational.com
www.PalladianCR.com
http://blog.palladiancr.com

The Economic Report - Public Relations
(954) 312-0499

Contact