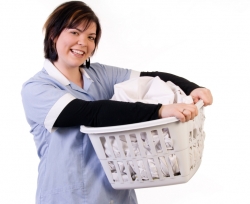 Williamsville, NY, December 11, 2008 --(
PR.com
)-- Dorm Mom understands that times are difficult and has thus taken steps to alleviate financial burden on you - the customer. Every college student in the United States should be able to afford services provided by Dorm Mom, the nations leading provider of personal services for college students. Clients will now be able to name their own price when ordering services such as weekly laundry pick-up and apartment cleaning. You will get the same great services at your price.
Currently, Dorm Mom offers tremendous savings on all of their products and services. However, they know that there is no such thing as too much saving, especially during these tough economic times. Services provided by Dorm Mom are not for the rich or the poor; it's for college students and they all should be able to get great services at whatever price they think they should pay for it.
Dorm Mom's customers all get a very low price for great quality services. If you decide for one reason or another that you want more saving or cannot afford the listed price, you will be able to name your own price. When a price is named, Dorm Mom will take into consideration several factors that will enable it determine if the price is right. Get an instant feedback online or over the phone if your price is acceptable. Users can get even lower prices by asking Dorm Mom how they can make that happen.
Dorm Mom was established in response to a growing need for time among college students and busy professionals who have to juggle study, research, dating, etc with chores like getting the laundry done on a weekly basis, cleaning up and shopping for daily essentials.
Founder of Dorm Mom was a Resident Assistant in college and has seen the difficulties students face trying to concentrate on studying and at the same time, thinking about chores that need to be done. Most students living in university residence halls live in an unclean and unhealthy environment - dirty cloths strewn across dorm rooms, rooms that have not been vacuumed for weeks.
Dorm provides the following services to help free up time so college students and busy professionals can concentrate on what matters most.
Grocery Delivery
Laundry Services
Apartment Cleaning
Dry Cleaning Services
Fresh Water Delivery (Campus H20)
Linen Services (Coming Spring 2008)
End of Semester Shipping/Storage
Dorm Mom is not affiliated with any of the colleges at which it provides services. For more information about Dorm Mom, please visit their website at www.dormmom.com
###