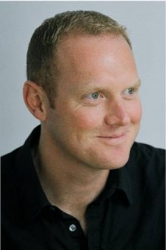 Bournemouth, United Kingdom, December 17, 2008 --(
PR.com
)-- Adam Eason, renowned hypnotherapist and author of The Secrets of Self-Hypnosis and other books has decided that this January, people are not going to have any reason not to achieve those New Year resolutions:
"I have researched extensively and over the years perfected and enhanced my breakthrough 'stop smoking' and 'weight reduction' programmes" says Eason.
"They are both easy to follow, step-by-step programmes that anyone can use to make those resolutions easy to achieve. They are simple to use, and have several hypnosis sessions included - So you just follow the programme and sit back in the comfort of your own home and let your brain do the rest of the work for you!"
And so what is this about hypnotising 10,000 people in January?
"I want to make this fabulous technology available to anyone and everyone and apparently there is a worldwide recession going on!" Says Adam grinning…
"For that reason, we are making the stop smoking multi session audio programme total investment far less than a packet of cigarettes! And as for the weight reduction programme… The investment is less than half a take-away pizza!"
"We want to reach at least 10,000 people! So making this widely available at an easily affordable investment means friends, families, and colleagues can join us in January altogether."
Adam explains "My team will keep in touch with participants during January and we will feed back progress and even set up blogs where comments can be left and support offered."
Full information about Adam Eason's limited time offer and plan to hypnotise 10,000 people next January can be found at http://adam-eason.com
###