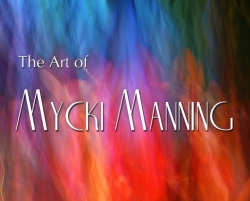 Las Vegas, NV, December 21, 2008 --(
PR.com
)-- Announcing "The Art of Mycki Manning" at The Michael Godard Art Gallery at the Rio.
Mycki Manning's Faery Fine Art & Fairy Portrait Experience will join The Michael Godard Art Gallery with a soft opening reception on Sunday, December 21st, 2008 at 5:30 PM Rio Hotel, Las Vegas, Nevada.
Mycki's fantasy artwork features faeries from mythology and the story behind each piece. Each fairy story is complete with a set of photographs of the photo experience that created the artwork. Two new pieces will be unveiled at the opening.
The Michael Godard Art Gallery & Store is showcasing Mycki's "Fairy Portrait Experience," in which someone can become the artwork. The experience begins with a fairy makeover, and a unique photography session resulting in artful fantasy photos & a canvas original which is painted over by Mycki with oils.
Mycki Manning began painting as a child & excelled in many facets of art including sculpting & acting. She has enjoyed a successful career as a make-up artist & photographer with an extensive celebrity &VIP client list. She applies those skills to her paintings & artwork creating the visual images in camera & relying on few, if any photo-editing techniques. Her time exposure images are said to capture amazing spirits & energy that are held in the artwork. The results are unexpected & breathtaking.
Mycki Manning is a new & exciting artist with a positive energy that radiates through her work. Come join them in welcoming her to the Michael Godard Art Gallery.
For more about Mycki Manning, The Michael Godard Art Gallery & Store
or to schedule an appointment or interview:
www.godardartstore.com
Michelle - mlfrey@cox.net
702-363-4278
or
www.myckimanning.com
photos@myckimanning.com
702-808-1498
###