Boxers & Ballerinas Launches "How-To" Video Series Just in Time for 2009 Health and Fitness Resolutions
Studio City-based Boxers & Ballerinas will offer boxing and dancing enthusiasts around the world a chance to learn the basics with a free video series featuring pro-boxer Ricky Quiles and professional dancer Kelby Brown.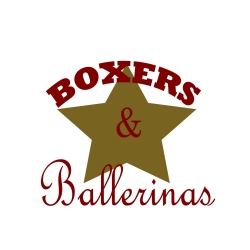 Los Angeles, CA, January 03, 2009 --(
PR.com
)-- As 2009 New Year's resolutions for getting back in shape kick-in, Boxers & Ballerinas knocks-out any excuses with a series of Free "How-To" videos that can be viewed from anywhere and practiced anytime.
The videos, instructed by champion prizefighter, Ricky "Showtime" Quiles (WBF title, NABO title, WBC title, NABA title), and professional dancer Kelby Brown (Cirque Du Soleil's "Mystere", Celine Dion's "A New Day," MTV's "House Of Style") give viewers specific combinations and tips for perfecting their punches and pirouettes.
"The purpose of this series is to give people who are interested in boxing and ballet a chance to learn some basics at no cost," remarked Rebekah Iliff, Founder & Executive Director of Boxers & Ballerinas, Inc. "We know that many people will hop back on the fitness wagon this time of year, but with the economic downturn we also understand that offering free videos will be a great way to build our credibility and client loyalty."
The Boxers & Ballerinas January 2009 "How-To" video series includes:
· How-To Throw A Jab
· How-To Throw A Power Punch
· How-To Throw A 5 Punch Combination
· How-To Warm Up For Dance Class (3 separate combinations)
· How-To Pirouette
To view the video series please visit the following link:
http://www.youtube.com/view_play_list?p=462BB849041EEEAB
About Boxers & Ballerinas, Inc.
Boxers & Ballerinas, Inc. (
www.BoxersAndBallerinas.tv
) is an arts, entertainment, and recreation company founded by entrepreneur and former professional ballet dancer Rebekah Iliff and world champion prizefighter Ricky "Showtime" Quiles. Through fun and challenging classes, workshops, birthday parties, and private training, Boxers & Ballerinas gives tweens and teens many exciting opportunities to improve their athletic and artistic skills as well as build positive self-esteem.
###
Contact
Boxers & Ballerinas, Inc.
Rebekah Iliff
310-770-2864
www.BoxersAndBallerinas.tv

Contact