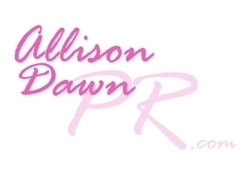 Plainview, NY, January 21, 2009 --(
PR.com
)-- In addition to the standard composition of press kit, website and
press release writing services
that Allison Dawn Public Relations has been offering its clients, the company now offers
article writing services
. With more and more business marketing and public relations efforts now turning to the Internet, companies are rapidly discovering the value of articles as an effective promotional tool to help them promote their products and services to their industry, and to the general public.
With self-publishing article websites that allow entrepreneurs to position themselves as experts in their field, as well as the popularity of online publications in every conceivable industry, companies cannot afford to miss out on the opportunity to get their voice onto these websites.
The two main challenges facing companies who want a larger online presence are: composing a well written, organized article that thoroughly expresses their expertise in their chosen field, and not knowing where these articles can potentially be posted for maximum exposure. Allison Dawn Public Relations can help companies overcome both of these challenges. The company offers editing of existing articles,
ghost writing articles
and advisement on where articles should be distributed online.
All articles written by Allison Dawn Public Relations for clients are written by Allison Kugel, an established journalist who has written, edited and published over seventy celebrity and political feature stories, thousands of press releases and hundreds of articles on a myriad of business topics for various industries.
Allison Dawn Public Relations has offices in New York and Los Angeles. For more information on Allison Dawn PR's article writing services as well as their general public relations services, visit:
www.allisondawnpr.com
###