Builders Association of Northern Nevada (BANN) Forms Strategic Alliance with Home & Garden Center DIRECT (hgcDIRECT) "BANN Together for Change"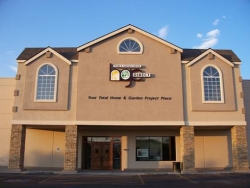 Reno, NV, January 31, 2009 --(
PR.com
)-- Consistent news of the down economy hasn't slowed BANN from expanding their reach and influence over the local market. Seeking additional avenues to stimulate the building industry, an alliance was struck with hgcDIRECT, a local entrepreneurial company, forging a relationship centered on overcoming the obstacles of a dilapidated economy.
To kick-start the alliance, a "BANN Together for Change" campaign has been launched, headlined by a "Town Hall Meeting," scheduled for the 25th of February, calling all companies in the building industry, members of BANN and hgcDIRECT, to gather together to discuss ideas and opportunities to strengthen the already haggard economy. To bolster support of the alliance, both companies have structured incentives for their membership packages.
"We believe this partnership offers something positive to an otherwise discouraging economy. It's something we can all work together towards and take proactive measures to stimulate the building industry," BANN's Executive Director, Mike Dillon related. "There were just too many synergies, too many benefits to not partner and offer support to the community," Dillon punctuated.
At the recent "Forecast 2009 and Beyond" meeting, held in the Atlantis Casino and hosted by BANN, Washington D.C. Senior Economist for the National Association of Home Builders (NAHB), Elliot Eisenberg presented the housing outlook for the coming year. Eisenberg's findings correlated with an earlier report from NAHB, that "…remodeling is expected to overtake new home construction by dollar volume within the decade." hgcDIRECT will provide the local construction industry an innovative avenue to access the remodel market. "We are excited about this type of opportunity for the community," Dillon pointed out optimistically.
Owner of hgcDIRECT, Steve Ploussard, was quick to point to the alliance as a "fantastic" opportunity, and praised the leadership of BANN as "...current and in tune with the needs of this community." In response to the crisis of the housing industry, Ploussard encouraged local business owners to come together and "…put our competitiveness aside and work together to solve our common problem --that of an industry on the ropes."
Home & Garden Center DIRECT (hgcDIRECT) is a Total Home & Garden Project Place focusing on the residential remodel market: a year-round luxury home show without the sales people. hgcDIRECT offers homeowners daily access to the area's finest building contractors, manufacturers and service providers to handle all their home improvement needs without membership fees or mark-up costs. Home improvement businesses (Exhibitors) sublease showrooms in hgcDIRECT's stadium-size 38,000 square-foot Center. Exhibitors display the newest and most innovative home and garden products and services in (upon full build-out) 290 mini-showrooms where homeowners can browse and shop at their leisure. hgcDIRECT is located next to Costco in Airport Square in Reno, Nevada.
###
Contact
Home & Garden Center DIRECT
Steve Ploussard
775-284-8800
hgcDIRECT.com

Contact