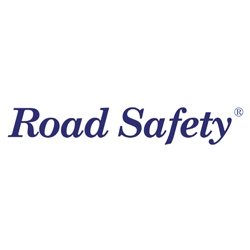 Thousand Oaks, CA, February 18, 2009 --(
PR.com
)-- Jerry Overton Named President and Chief Executive Officer of Road Safety International, Inc.
Internationally Prominent EMS Leader to Join Technology Firm After 18 Years as Head of the Richmond Ambulance Authority.
Road Safety International, Inc., the market leader in driver safety and performance monitoring systems and developer of the SafeForce™ Driving System for emergency vehicles, and the Richmond Ambulance Authority, one of the very few internationally recognized high-performance Emergency Medical Services systems, today announced that Jerry Overton will be leaving Richmond to join Road Safety as president and chief executive officer.
Overton, who has served as the head of the Richmond Ambulance Authority since 1991, has led numerous groundbreaking initiatives in the field of EMS. "Any list of the best and brightest people in public safety, be it EMS, fire or police, would have the name Jerry Overton on it, if not at the very top," said Larry Selditz, founder and chairman of Road Safety. "We're very pleased to have one of the most respected leaders in the field joining the Road Safety team."
"As a Road Safety client, I've experienced firsthand Road Safety's dedication to technical innovation and service, and above all, to improving safety for emergency personnel and the people they serve," said Overton. "Almost every day, there's an ambulance crash in the United States, and we need to be more proactive about safety, especially in the way we operate our vehicles. Working with the Road Safety team will give me the chance to truly make a difference on a national and international level."
Overton added, "It was a privilege to be called to Richmond in 1991 and given the opportunity to build the Richmond Ambulance Authority from the ground up. I leave knowing that the citizens of Richmond now have one of the finest EMS systems in the nation. I look forward to my next great challenge of improving the overall safety of even more rescue personnel."
"Thanks in significant part to Jerry's extraordinary leadership, the Richmond Ambulance Authority has an international reputation as a leader in patient care and an innovator in EMS technology, among other achievements," said Dr. Joseph McMenamin, chairman of the Richmond Ambulance Authority Board of Directors. "We wish him continued success in his new endeavor, confident that he will apply his skills, knowledge and ethics to benefit the organization he joins."
Overton will work with the RAA board of directors and management in the months ahead to ensure a smooth transition that is beneficial to both organizations. He will be based at Road Safety's headquarters in Thousand Oaks, California.
About Road Safety
Established in 1992, Road Safety International, Inc., is the market leader in driver safety and performance monitoring systems. Its SafeForce™ Driving System combines driver monitoring with real-time feedback for safer vehicle operation, as well as data analysis and driver performance reporting, resulting in dramatic reductions in crashes and reduced operating costs. Road Safety products are widely used in both public safety and commercial fleets. For more information, visit http://www.roadsafety.com.
About the Richmond Ambulance Authority
In 1991, the Richmond City Council and the city manager decided to implement an Emergency Medical Services (EMS) system that placed the patient first and guaranteed its performance to the City's residents. Today, the Richmond Ambulance Authority responds to approximately 135 calls per day and transports, on average, 110 patients per day. RAA's emergency response times are among the fastest in the nation with ambulances on the scene of life threatening emergencies in less than 8 minutes and 59 seconds in more than 90% of all responses. RAA is one of only 11 EMS agencies in the United States accredited by both the Commission on the Accreditation of Ambulance Services and the National Academies of Emergency Dispatch. RAA is also a Commonwealth of Virginia Accredited Dispatch Center.
###