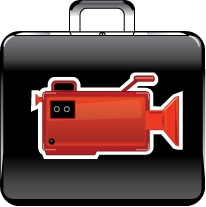 Dallas, TX, March 20, 2009 --(
PR.com
)-- Free business directory, video ad hosting and marketing for small business owners at
www.BusinessVideoList.com
. Video ads freely hosted in a general audience format. Video ads, called commercials, are hosted and distributed by Business Video List. These ads empower small business owners with the marketing reach of much larger competitors.
The new, free directory service is available at
http://www.BusinessVideoList.com
. A business can be listed and start sharing up to three video ads within minutes. Video ads creation is a custom offering at Business Video List, as well as premium ad placement.
Small business owners seek free video ads for internet marketing. The business profile and link exchange help spur existing businesses onto web spiders and add to existing SEO, search engine optimization, website marketing. However, it is not necessary to have a website to profile on Business Video List. Any general audience (no adult content) business can profile freely.
If a picture tells a thousand words, well then the video ad can tell the whole product or service story. Video ads give small business owners a foothold in online video marketing to brand and sell their products and services. The 3-dimentional imagery, sound and message uniquely highlight business opportunity in less than five minutes. Viewing video ads online give consumers added confidence to make the purchase.
Private video ads are also hosted on Business Video List. The private videos are locked and set with an access key by the owner. Owners share sensitive information with more serious customers, and use restricted video ads for portfolios, pricing, referral lists, demos, etc. Restricted ads are also used for personal video resumes.
Small business owners are using Business Video List to gain entrance into online video markets successfully. Consumers are spending more time on the internet researching products and services. Infomercials and video ads are an easy way to share products, services, and video resumes with customers.
For additional information the news within this release (or for a sample, copy or demo), contact Grace Miller or visit
www.BusinessVideoList.com
. Custom video ads and premium ad placement are available.
Contact
Grace Miller, Sales Manager
Business Video List
http://BusinessVideoList.com
Grace@BusinessVideoList.com
###