ePayment Consultants Names New President
In keeping with ePC's growth strategy, Todd Linden brings an instant national presence and awareness to ePayment Consultants.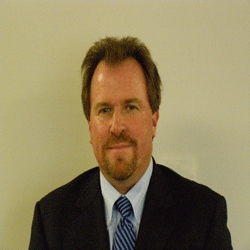 Louisville, KY, April 14, 2009 --(
PR.com
)-- ePayment Consultants (ePC) announced today that Todd Linden has been appointed President, effective April 9, 2009. Mr. Linden fills this post following a distinguished three-year run as Senior Vice President at National Processing Company (NPC).
As President of ePayment Consultants, Mr. Linden will have responsibility for all of the company's income-generating businesses. He will oversee the management of ePC's relationships with key stakeholders, including card issuers, merchant acquirers, community banks, national associations and third-party processors. In addition, Mr. Linden will have global responsibility for ePayment Consultants' marketing organization, including managing the ePC brand. All ePayment Consultants regional client services organizations will report to Linden, as will the company's Marketing Director. He will be based in Spring, TX and report directly to ePayment Consultants Chairman and Chief Executive Officer, Paul Nee.
Todd Linden, 46, joins ePC, after 20 years in various merchant services organizations most recently holding the position of Senior Vice President and Division Manager of Operations at National Processing Company. Prior to that, Mr. Linden served as President of Card Commerce International, and spent 11 years with Bank of America Merchant Services where he held several key management positions. Mr. Linden has served multiple terms on the ETA Board of Directors, the ETA Advisory Board and has chaired several industry related committees; including the ETA Government Relations Committee.
Currently residing in a suburb of Houston, TX, Mr. Linden will be transitioning into his role with no disruption to his wife, and three school-aged children.
###
About ePayment Consultants (ePC): Founded in 2001, ePayment Consultants operates nationwide and in Canada. ePC's electronic payments network provides processing services and payment product platforms. This includes consumer credit, debit, prepaid and commercial payments. For more information, visit www.epctoday.com
Contact
ePayment Consultants
Brigette Holsclaw
888-340-3729
www.epctoday.com

Contact