Saudi Photographer Faisal Almalki Wins Photographer of the Year (Masters Cup)
Saudi photographer, Faisal Almalki, named "Photographer of the Year" in the 3rd Annual Masters of Photography Cup (Color Awards) 2009.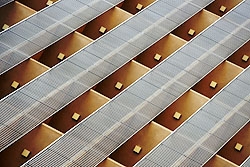 Riyadh, Saudi Arabia, April 30, 2009 --(
PR.com
)-- Faisal Almalki of Saudi Arabia was Awarded "Photographer of the Year" in the 3rd annual Masters of Photography Cup in Los Angeles (The Color Awards) in the non-professional division. Results were announced live online on March 22nd 2009 after a panel of 36 judges from 18 countries decided on the winners. The judges included professionals and photography experts from Vogue, BBC4, Kodak, Esquire, National Geographic as well as other respected photography magazines and galleries.
Faisal Almalki was also awarded 1st Place in the Architecture category (photo: Rhythm Nation II) and 2nd place in the People category (photo: Happy Together). In addition to these 3 top wins, 16 of Faisal Almalki's photographs were chosen as finalists in 6 categories (including Abstract, Still Life, Fine Art and Portrait). These photos will be published in the new "Masters of Photography" Color Awards annual book – as well as participate in the annual Masters of Photography exhibition that will be touring the world in 2009.
This award comes after a series of wins for Faisal Almalki, including winning the Fine Art Photographer of the Year from the International Photography Awards "The Lucies" in New York City October 2008, 1st Place in the People Category from PX3 (Paris, France), 1st place in the annual Popular Photography reader's contest, as well as gold medals from the International photography competitions in Austria and Qatar. In recent months, many of Faisal's photographs were published in some of the world's top photography magazines, including Popular Photography, PDN, JPG and UK's Digital Camera magazine. One of Faisal Almalki's photographs (photo: Z) can now be seen on a new greeting card launched in the UK for WWF (worldwide Wildlife Fund)
For more of Faisal's news and work, visit his official website:
www.exactish.com
And for more in the Masters of Photography Cup (the Color Awards) visit www.thecolorawards.com
###
Contact
Exactish PR
966500033350
www.exactish.com

Contact