The "I Never Wanted to be a Writer" Summer Tour 2009, Borders Book Signing
Frank Say, who will tell you in person that he never intended to become a writer will be having a book signing at Borders Books, Westmoreland Mall, Greensburg, Pa Saturday June 27th, 1:00pm - 4:00pm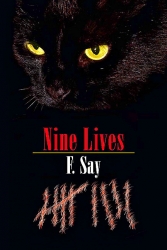 Sewickley, PA, June 17, 2009 --(
PR.com
)-- "...I have never had a moment, not in my wildest imagination, when I had thought of being an author. Never! I was such a miserable student for most of my life, that writing was the furthest thing from my mind. It was a complete fluke!" These are the unlikely words from author Frank Say who uses the pen-name F.Say on the cover of his debut novel, Nine Lives.
Frank Say's Nine Lives is a mystery thriller that begins with an accident that prematurely takes the main character's (Sam) wife leaves him a single parent and also introduces him to the world of occult, spirits and other worldly happenings. Tension unfolds as Sam must face his fears head-on, even if he does not believe in what is happening to him and his family. With his renewed faith, Sam encounters a presence he never dreamt existed in the physical or spiritual world.
Nine Lives is the first novel from author F. Say/Frank Say. He has spent a majority of his life in Western Pennsylvania, graduated from the University of Pittsburgh.
Please join Frank Say at the Borders Books Westmoreland Mall, Greensburg, Pa, Saturday, June 27th, 1:00pm - 4:00pm.
###
Contact
Frank Say, F.Say
412-913-0913
www.franksay.com

Contact