Opulen Capital Life Settlement: Life Settlements via Opulen Offer Stable Investment Income and Opportunities
Although the recession has hurt many investors, the Life Settlements market has shown resiliency and solid returns for customers and investors alike.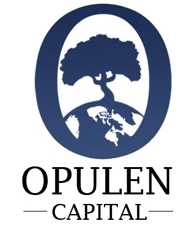 La Jolla, CA, July 29, 2009 --(
PR.com
)-- In this tough recessionary market, senior citizens and investors alike are looking to reduce losses and risk exposures. Yet are all the decisions good ones?
Steve Ingles, Managing Partner with Opulen Capital, offers his perspective on investing and creating value in a recession. "Many investors are circumnavigating the traditional financial markets in lieu of alternatives that offer more stable returns on investment. The life settlements market is one such vehicle." Opulen Capital has seen strong revenue growth over the past several years as investors and cash strapped customers have used their services.
Client representatives and investors worried about stability given the recent economic fallout can gain some comfort in the state of today's
life settlements
market. "Life settlements, once a maverick notion, have grown into a $20 billion industry and is still growing," says Steve. "While the stock market is still experiencing wide swings in value, the typical return on investment for a life settlement portfolio falls within the 10 to 14 percent range." A life settlement entails the sale of an unwanted or unaffordable life insurance policy to an investor, typically an investment bank, for a large amount of cash. This cash can then be used to pay off debt, eliminate mortgages, take a vacation, etc.
The life settlements industry comes with the additional security of regulations protecting both buyers and sellers. "With more investors entering the market, the viability of the industry is beginning to take form. And the unpredictably high returns that were once part of the industry – some as high as 150% on investment – have stabilized well, making this an attractive investment alternative in the current recessionary environment."
That same stability creates an excellent market for retirees looking to gain additional capital in a hard market. Steve says "More investment advisors are recommending the life settlements market to their clients because of the industry's record of return on life insurance policy investment. Policy holders receive a payout higher than their policy's surrender value – 20 percent of the face value, compared to an average 4 percent surrender value – investment advisors can help their clients realize a larger lump-sum payment and a smarter alternative to surrendering their policies."
About Opulen Capital:
Located in La Jolla, California, Opulen Capital is a specialized financial services firm focusing on products and services tailored for senior citizens. Opulen Capital is one of the leading firms offering Life Settlement opportunities for high net worth clientele. We leverage unrivaled experience and exclusive relationships in the life settlement marketplace to structure, obtain, and sell life insurance products to maximize cash profits for our valued clients. For more information, visit our website at
http://www.OpulenCapital.com
or call Opulen at 877-OPULEN-1 (877-678-5361)
###
Contact
Opulen Capital
Steven Ingles
877-678-5361
www.opulencapital.com

Contact