CPX Interactive Partners with the NBA in Europe
Online ad network, CPX Interactive, to monetize online properties for NBA in four European countries.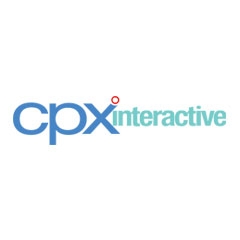 New York, NY, August 04, 2009 --(
PR.com
)-- Progressive
online ad network
and global marketing company, CPX Interactive, has partnered with the National Basketball Association (NBA) to serve as a partner for the advertising inventory of the NBA's online properties in four European countries: Italy, France, Germany and Turkey. CPX Interactive serves more than 30 billion impressions across the globe every month, in addition to having offices in both Italy and Turkey.
Traditionally known as a '100% fill' distribution-focused ad network, in 2008, CPX Interactive took the progressive step of developing a multiple product offering in order to be able to provide advertisers and publishers with a one-stop solution for all of their diverse needs. It was at that time that the company announced the division of its vast network into Reach, Content and Premium categories. The partnership with the NBA is a boost to both the vertical targeting offered in the Content category, and the 'higher-profile' services offered in the Premium category.
Mike Zacharski, VP of Publisher Acquisitions for CPX Interactive, puts the move in context for the company."We are proud to be establishing such a unique relationship with one of the greatest global sports organizations. This relationship speaks directly to our strength as an international player in the online advertising landscape, as well as to the value that our offerings deliver to publishers, both large and small. We are thrilled that the NBA has signaled its understanding of that value."
EVP of Business Development, Michael Fleischman, adds, "Our ability to deliver quality content sites, such as these NBA properties, remains at the heart of the value we offer to advertisers. We are committed to continuing the development of our quality offerings in ways that are in line with the evolving needs of all our partners as we listen and react to the changing landscape of the industry."
The NBA continues its long-term commitment to growing the game of basketball in Europe, where there are five NBA offices: Istanbul, Paris, Madrid and Milan, in addition to the region's London headquarters. The league's worldwide reach is reflected in the 77 international players from 32 countries and territories on NBA rosters last season, where NBA games reached 46 European countries in 28 languages. NBA.com attracted 5.9 million averages monthly unique visitors from Europe, generating more than 85.1 million page views on a monthly basis. In its initial season, NBA Broadband League Pass International was available in 52 European countries.
About CPX Interactive:
As a progressive online ad network and global marketing company, CPX Interactive is redefining the online advertising landscape. By layering the development and execution of cutting edge online strategies on top of its own global distribution model, CPX ensures advertisers success on any metric while efficiently monetizing 100% of its publishers' inventory, from premium to remnant.
CPX Interactive delivers more than 30 billion impressions to more than 200 million unique users in more than 60 countries every month, and has recently been named the
6th fastest growing privately held advertising/marketing company
in the US by Inc. Magazine.
###
Contact
CPX Interactive
Samantha Karol, Marketing Assistant
516-693-0758
http://www.cpxinteractive.com
twitter.com/cpxsam
twitter.com/cpxinteractive

Contact