Fitness Perfection, LLC Promotes Revolutionary and Cost Effective On-Line Fitness Programs, with an Exclusive Animated Exercise Library
A unique alternative to the high cost of personal training; this dynamic system is designed to provide consumers with a practical and effective way to train for less.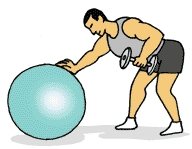 Capitol Heights, MD, September 02, 2009 --(
PR.com
)-- With the economy in its current financial tailspin many consumers are tightening their wallets to minimize overall expenses. As a result, traditional personal fitness training sessions may not necessarily fit into ones budget and are often considered an expendable asset and rendered non-essential.
On-line fitness training is revolutionizing the fitness industry allowing clients to receive elite fitness training for a fraction of the cost of personal training sessions. Clients enjoy the benefit of elite distance coaching from a fitness trainer with fully accredited certifications from one or more of the top fitness agencies in the industry.
The Fitness Generator technology provides unlimited access to a full and extensive library of animated exercises to create structurally sound fitness programs. All exercises are virtually seen in full motion. With Fitness Generator there's nothing to download and you can view crystal clear video enhanced exercises in seconds from any computer (even on slow dial up modems).
It goes beyond stationary clipart and digital photos with cutting-edge moving exercise demonstrations. Exercises are updated and added weekly and boast a huge catalog of almost 1,000 different exercises to include functional training, stability balls, machines, bands, medicine balls, hurdles, kettle bells and much more.
The system is a 100% interactive with clients capable of logging in to update their workout as they're completed. Workouts can be easily tracked by trainers to make changes to assure maximum fitness results. With one simple click of a button, workouts can be assigned for any one (or all) clients. Large groups or full teams? No problem. The system is designed to accommodate any sizable group or team.
Nutritional meal plans creations are included with a full library of nutrition for health and fitness needs. By entering your height, weight, age and activity demands, the program can generate a 7 day meal plan based on energy needs; whether weight loss, weight gain or maintenance is their goal.
Fitness Perfection, LLC is an associate member of IDEA Health & Fitness Assoc., The Fitness Forum, The National Health & Wellness Club and Full Circle Martial Arts Academy. We are located in Capitol Heights, Md. and are dedicated to providing our clients with safe and progressive fitness programs from the latest in fitness technology.
You can visit their web site at
www.fitnessperfectionllc.com
or call direct toll free at:
(866) 503-4690 for more information about all of their services.
###
Contact
Fitness Perfection
Malcolm Roberts
(866) 503-4690
www.fitnessperfectionllc.com
www.fitnessgenerator.com/malcolmr

Contact