OASYS - Open Access Systems Corporation Joins Forces with Lumeta Corporation to Help Clients Achieve Global Network Visibility
OASYS has entered into an agreement with Lumeta to market and supply products and services. Lumeta is the premier provider of network discovery, mapping, and leak testing solutions covering network assurance and risk assessment. This new solution is offered as a service or customers can own the solution for continual network discovery and monitoring.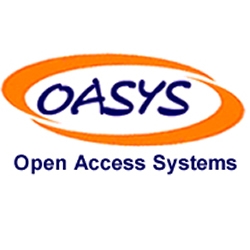 Bloomingdale, NJ, September 03, 2009 --(
PR.com
)-- OASYS Corporation, a Solution Provider specializing in network monitoring and application performance, announced today it will be integrating Lumeta Corporation's IPsonar and Network Survey into their network discovery and risk management solution portfolio.
Chris Johnson, President at OASYS explains, "As a fist step in getting the overall current and accurate picture of the network for our customers we are now offering Network Surveys using
Lumeta
's IPsonar network discovery system. Many of our clients recognize that we are in a Reset Economy and fundamental business changes require network reconfiguration. To keep tabs on network assets, addresses, connectivity, and to document the operational state of the network as it changes we will use IPsonar and deliver reports. The reports will show leaks and indicate a measure of risk relative to the network's availability, security, and compliance. Once we have this information we can make corrective recommendations or suggest new generation products to reduce the risk. For clients that choose not to own IPsonar we will be available to periodically come in to scan the network and generate reports to provide a risk assessment audit."
OASYS Account Executives are ITIL V3 Certified and are putting together a Webinar to point out where Lumeta products and Network Surveys ease establishing and maintaining processes while implementing ITIL practices.
ITIL Webinar registration
early sign up for September event. The Lumeta Network Index (LNI) can be used as a Key Performance Indicator for continual service improvement.
"Lumeta is pleased to have OASYS join our partner community," said Tom Kreidler, Vice President of Worldwide Sales, Lumeta Corporation. "We look forward to a productive relationship offering network discovery solutions to their customers."
It makes a lot of sense in today's changing environment with mergers and acquisition, new regulations, and network security issues that IPsonar is so popular. Originally developed at Bell Labs in the late 20th Century for the government the solution has grown in popularity in large private enterprises. Networks of 50,000 or more nodes are complex and far reaching. It's easy to miss a setting on a router or switch that can put businesses at risk.
The Lumeta Network Index provides summarized scan data from Lumeta's IPsonar in a simple executive scorecard. Higher scores warn of the greater risk to availability, security and compliance. Clients develop a network risk profile, measuring deviations from the baseline as conditions change. This provides an objective understanding of network risk - one based on evolving operational reality. Supporting details identify and prioritize major contributing factors, so that executives can assign remediation tasks and, upon re-scanning and indexing, validate implementation.
Benefits include more effective deployment of new business services, maintenance of existing service levels, minimization of network security risk, and improved audit performance.
###
About OASYS:
Open Access Systems Corporation (OASYS) is a privately held Small Business Enterprise in the State of New Jersey since 1993 focusing on network monitoring and applications management. ITSM management systems include integration with Ethernet taps, matrix switches, analyzers, and data forensics. It solutions delivered are application accelerators, server load balancers, servers, storage, wan optimization, and security appliances.
www.oasyscorp.com
OASYS and Open Access Systems Corporation are trademarks of OASYS Corporation. All other trademarks are the property of their respective owners.
Note to editors: The word OASYS is spelled with all upper-case letters.
Contact
Open Access Systems Corporation
Maryann McIntosh
973-838-5525
http://www.oasyscorp.com

Contact