AdTel International Launches New Internet Listing Service for Automotive Dealers
Automotive Dealers Can Now Automate Multiple Postings to Multiple Online Services with One Click. AdTel is the parent company of Texas Research and Investment.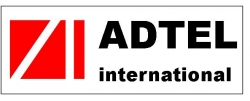 Dallas, TX, September 07, 2009 --(
PR.com
)-- "Well, they've done it again. Everytime I think AdTel has run out of ideas to boost my business, especially my special finance business, they come out with a new, better service," says M. Matthews, a Texas Ford franchise dealership.
"We call the service AdUp, but it really should be called Your Ad Up Everywhere with One Click," says Rozell Jones, National Sales Manager at AdTel. "We are especially excited about the appeal this has to the dealership now looking for buyers since CARS is closed."
The U.S. Government officially ended the CARS program after an unprecedented response from consumers. This has left dealerships now scrabbling to find buyers who did not act during the CARS program. The solution to finding new buyers? "You've got to tap into the full spectrum of customers, including special finance customers," says Mr. Jones. "I have special finance departments outperforming their new car departments in a number of dealerships."
The 20 year old company, AdTel, has been the leading provider of interactive automated services to the automotive industry since its inception. "We started with loan by phone, then 1-800-GET-A-YES, and then, well, a wildfire of opportunities for automotive dealerships," says Ross Manley, COO of AdTel.
The new AdUp service allows dealers to post full inventory with photos and incentives on major Internet automotive sales sites with literally one click. "It sweeps the dealer's inventories, matches VIN to photos, queries your listing service information and - pop - that unit is up all over the Internet," says Ross.
Dealers interested in finding buyers since the closing of the CARS program may contact AdTel at 1-800-44-ADTEL. AdTel is the parent company of Texas Research and Investment
###
Contact
AdTel International
Ross Manley
800-442-3835
www.adtelusa.com
Ross Manley, AdTel International at 1-800-442-3835 x 4902.

Contact