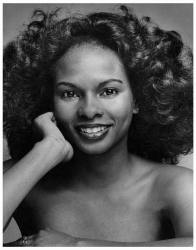 New York, NY, September 22, 2009 --(
PR.com
)-- VOLORA! is a new music variety show, based on the New York/Metro music scene. The show originally provided entertainment to the New York and New Jersey metropolitan market place since 1998.
Volora is a weekly, 30-minute variety/magazine show that focuses on and Soul, Classic Soul, Smooth Jazz, Neo-Soul and today's R&B.
Similar to the Metro-Vibe..s format, Volora! features celebrity performers such as Grammy Award winner John Legend, Diana Ross, Donna Summers, Melba Moore, Regina Bell; Chaka Khan, Ledisi; Grammy Award Winner Composer Gordon Chambers, Def Jam's Karina Pasian as well as showcasing emerging talent.
The talented and very experienced Jazz Journalist and singer Volora Howell hosts , and produces this show as well as her latest CD release titled, Volora!
When you gaze into the alluring eyes of the complex and multi-faceted Volora Howell, you're looking into the windows of one cultured and classy soul. In addition to her meticulously trained musical chops and her keen eye for art, she uses the sincere warmth of her personality to bring out the very best in artists she interviews on her musical television show.'
In her quest to be "the Oprah of the music variety world," Ms. Howell has been producing "The Volora Show," a half hour program focusing on stellar musical guests with revealing interviews and exclusive performances. This educational and entertaining show - produced through the entrepreneur's own Sahara Entertainment company - has risen from a prime time New York cable phenomenon boasting 850,000 viewers to a welcome addition to the programming of the nationally syndicated BET-J channel. Volora accomplished this by focusing on deserving talents of distinction primarily from the jazz and R&B realms.
Interviewing and singing with each guest, Volora proves she is the consummate hostess and has developed a significant fan base via her show and her many on-line subsidiaries.
All things considered, Volora Howell is primed to shine like never before with all of her gifts at their absolute peak of radiance. Classily combining fine arts, culture, fashion and great music - from exciting newcomers to Grammy and Tony-Award winning masters of Jazz, Classic Soul and Neo-Soul - "The Volora Show" is nothing short of a lifetime achievement for its lovely creator. "I produced this program to transcend race, sex and age as a vehicle to keep top quality music and performances alive," Volora concludes. "For music is the heart of everyone's soul."
For more information on VOLORA!, please visit:
www.voloratv.com
http://www.imdb.com/title/tt1504193/
www.twitter.com/volorawha
www.facebook.com/volora
###