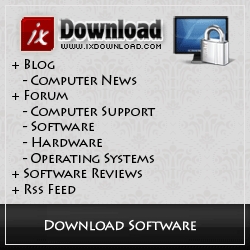 Bellevue, WA, October 05, 2009 --(
PR.com
)-- The best way to get noticed is to provide more value that people could benefit from. This is the strategy that eReviewGuide is using for its site.
Aside from the software reviews, the site also provides driver and applications downloads for its visitors. And one of the most useful features that it has is its forum which has topics that go beyond software. It has very useful and relevant content which extends toward hardware topics such as motherboards, processors, laptops, and printers and scanners.
Primarily, eReviewGuide is a site dedicated to providing software reviews for different products. The goal is to provide its readers with enough information about a product before they actually buy it. The exceptional thing that the site is doing is that it goes beyond that. The site also aims to update its driver and software list regularly to provide helpful content to its readers. Another thing that would delight readers is that the service is provided for free.
And to extend its reach, the site also deals with gaming software and consoles. One can find information about the popular gaming consoles like Wii and PS3 from the site. One can also see discussions on MMORPGs to cater to people who are interested in online gaming.
One of the interesting features of the site is that it extends its forums to hardware concerns. This is one thing that provides added value to the site. One can look at the
computer forums
for your PC issues that goes beyond software. And since the Internet should provide updated resources, one can find recent software topics on eReviewGuide. You can find the
Windows 7 forums
to get information about the latest OS offering from Microsoft. And speaking of updates, you can also find the latest
computer news
in the forums and on the site itself.
One can argue that eReviewGuide is undertaking quite an ambitious project. That observation has some weight on it. It will be difficult to provide material for all platforms and subjects. But even so, the site is keeping its end of the bargain. The good thing is that the burden is not on the site entirely. By making use of the forums, the site effectively gets help from its members as sources of information. What is important to note is that eReviewGuide is heading toward a good direction. By providing more value to its readers, it is definitely making itself more useful and relevant to its visitors. Through this strategy, it aims to create a niche for itself and make its mark on the competitive world of the Internet. The road may be tough, but the site has the right idea.
###