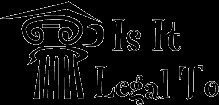 Denver, CO, October 09, 2009 --(
PR.com
)-- Is It Legal To
www.isitlegalto.com
a leading free legal forum, today announces reaching the 10,000 member milestone.
Is It Legal To founded 12/25/08 now has over 10,000 members in less than 10 months. Is It Legal To is growing leaps and bounds thanks to its tremendous member base and active forum participation. Is It Legal To legal forum is currently serving in excess of 1,500+ unique visitors daily some of the latest, freshest and greatest legal thoughts, discussions and news.
Thanks to its legal forum members, Is It Legal To has proven to be a valuable legal community and resource and is helping countless people daily.
About Is It Legal To:
Is It Legal To was developed with the intention to be the leading free legal forum and legal resource to enable people to learn and discuss the law.
Is It Legal To currently has expanded forum areas for United States Laws including one law forum for each US State. The state law forums include: Alabama Law, Alaska Law, Arizona Law, Arkansas Law, California Law, Colorado Law, Connecticut Law, Delaware Law, Florida Law, Georgia Law, Hawaii Law, Idaho Law, Illinois Law, Indiana Law, Iowa Law, Kansas Law, Kentucky Law, Louisiana Law, Maine Law, Maryland Law, Massachusetts Law, Michigan Law, Minnesota Law, Mississippi Law, Missouri Law, Montana Law, Nebraska Law, Nevada Law, New Hampshire Law, New Jersey Law, New Mexico Law, New York Law, North Carolina Law, North Dakota Law, Ohio Law, Oklahoma Law, Oregon Law, Pennsylvania Law, Rhode Island Law, South Carolina Law, South Dakota Law, Tennessee Law, Texas Law, Utah Law, Vermont Law, Virginia Law, Washington Law, West Virginia Law, Wisconsin Law, and Wyoming Law. There is also a General US Law section.
Registration to the Is It Legal To Forum is free, easy and only takes a minute to complete. It is simple to become a part of the Is It Legal To Community and contribute to this free legal resource. Register now at www.isitlegalto.com/register.php
###