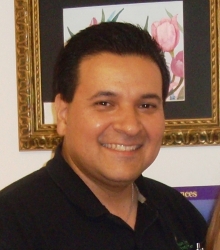 Florence, AZ, October 07, 2009 --(
PR.com
)-- Introducing Dario Lizarraga, M.D.
Many physicians fresh out of residency dream of practicing medicine at a busy hospital in an organization teeming with opportunities. And when Dario Lizarraga finished medical school at the University of Arizona and residency at Maricopa Medical Center, he also had a choice to make. Accept a position at a well-known medical center or return to his hometown and establish a practice in the community he grew up in.
"I decided to return to my hometown of Florence to practice medicine. I wanted to serve the community that had given so much to me." Dario Lizarraga, MD said. "Florence was a nice, quaint community to grow up in, where you knew everybody and everyone looked out for each other." And Dr. Lizarraga would know something about the community of Florence. On his mother's side, there have been eight generations of family living in Florence, with five generations still alive. His maternal grandmother, Amelia Ramirez, is 90 and still lives in town. His family settled in Florence in about 1878 when her great-grandfather John F. Miller moved from Missouri to Tucson, and finally settled in Florence where he met his wife, and Amelia's great grandmother.
"It is exciting to be living and working in the community my family helped establish. I am most excited about the opportunity of being able to take care of my patients locally, when Florence Community Healthcare opens, instead of sending them out to the East Valley, Phoenix, Casa Grande or Tucson. It is important to have medical services close and available to our community in order to decrease morbidity and mortality, especially in cases of emergencies."
When Florence Community Healthcare opens its doors, it will provide the best in high-tech, high touch medicine. Dr. Lizarraga is proud to be part of this new organization. "My vision for Florence has always been a full service medical facility that will meet the needs of all the community and all the surrounding communities. Florence Community Healthcare will mean increased security and confidence to the people of our area, knowing they will have a first rate medical facility to take care of their needs, and the needs of future generations."
Dr. Lizarraga has been practicing in Florence for nine years and enjoys a busy schedule, treating about 5,000 patients a year. He is quick to share the credit for his accomplishments with others. "My heroes are my parents who encouraged me to continue my education in medicine and my mentor, the late Dr. Oscar Moreno who fostered my interest in medicine and guided me by giving me positive experiences. He took me into surgery, took me on rounds and showed me the joys of medicine in a small town."
Dr. Lizarraga will serve as Chief of Staff of Florence Community Healthcare, taking another step towards realizing the dream of working in his hometown and being part of a new world-class medical facility, now also close to home.
###