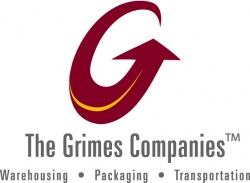 Jacksonville, FL, October 13, 2009 --(
PR.com
)-- As part of the newly developed Grimes Supply Chain Services (GSCS) division, the Grimes Customhouse Brokerage is managed by Patricia Fisher, a U. S. Treasury Department Licensed Customs Broker with 30 years of experience in supply chain logistics. She is registered and empowered by the U. S. Treasury Department to assist and ensure that Grimes' clients are fully informed of all governmental regulatory requirements to import merchandise into the country.
"Having all the services necessary in-house to serve our clients' import/export needs, including multi-modal transportation and distribution and warehousing coordination, means we can assure clients of our commitment to complete satisfaction every step of the way," said Grimes President Michael O'Leary. "We are now able to provide the complete level of quality of service that is the backbone of our growth in terms of satisfaction and success."
"The addition of this service offers our clients a competitive advantage as they seek to streamline their supply chain and reduce the number of calls it takes to keep things running smoothly," O'Leary added.
Grimes Supply Chain Services, now with its own Customhouse Brokerage and NVOCC import/export capacity, is fully integrated with Grimes Trucking Company, Grimes Warehouse Services and Grimes Packaging Services, providing a sophisticated and seamless package of powerful tools for supply chain management.
About The Grimes Companies
TGC, a Jacksonville, Florida based company, currently operates both public and contract warehouses in Florida. As a single-point solution for logistics and supply chain needs, TGC provides warehousing, international and domestic transportation and customs services and packaging services to its clients. FileSafe, Inc., a wholly-owned subsidiary of TGC, offers document storage services to businesses in Northeast Florida.
###