ALPCO Launches Rat and Mouse Proinsulin ELISA Kits
ALPCO Immunoassays has developed two new low-sample volume ELISAs for the quantitative analysis of total proinsulin (I and II) in rats and mice.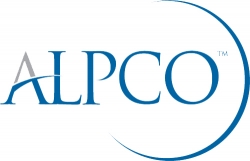 Salem, NH, January 26, 2010 --(
PR.com
)--
ALPCO Immunoassays
has developed two new low-sample volume ELISAs for the quantitative analysis of total proinsulin (I and II) in rats and mice. These methods were developed using synthetic rat and mouse proinsulin I and II expressed in bacteria and purified from inclusion bodies, and were first introduced in an abstract presented at the
Upper Midwest Islet Club Meeting in June 2009
.
Both the
Rat Proinsulin ELISA
and
Mouse Proinsulin ELISA
allow for the direct quantification of total proinsulin (I & II) in serum. Each kit requires only 10 µl of serum, giving researchers the opportunity to measure multiple analytes from a single sample collection. The evaluation of a representative sample population of commonly used mouse and rat strains showed that > 90% of samples fell within the dynamic range of the respective assays, illustrating their utility in the field.
A hallmark of these new assay systems are their defined cross reactivity with both proinsulin I and II. Peter Wunderli, PhD, Laboratory Operations Manager at ALPCO, remarks on the significance of this advancement, "Rat proinsulin, as for mouse, is expressed as two isoforms. No one knows whether isoform expression is individually influenced by the disease. Until that is established, there is a need to be able to measure the total proinsulin. Our kits do that with excellent specificity and robustness."
Several factors, not the least of which being the variability in expression of proinsulin I and II between mice and rats, makes the ALPCO species-specific assay kits the most attractive option for researchers expecting to quantify total proinsulin in their pre-clinical models.
While research has established that the total ratio of circulating proinsulin relative to insulin and c-peptide is altered in the diabetic and pre-diabetic state in humans, multiple barriers in the ability to accurately measure rodent proinsulin means relatively limited data has been available regarding concentrations of this molecule in rats and mice, both of which are widely used models in the diabetes research community.
Craig LaMarca, a scientist and technical sales advisor with ALPCO, stated: "Typically in humans, proinsulin is elevated as a result of impaired processing in the beta cell, which is a characteristic of type 2 diabetes. In cases of beta cell dysfunction, including type 2 diabetes and pre-diabetes, the proinsulin secretion ratio can increase to >60% (from 5% in a non-diabetic state). Until now, there has not been a viable method for measuring rodent proinsulin, which would allow researchers to establish models for testing targeted therapies or interventions in the pre-clinical setting. This new ELISA will open doors for a number of basic science research studies." Dr. Wunderli added, "While these assays are exclusively for research use, ALPCO's development process addresses the diabetes research community's need for quality and consistency, which is necessary to ensure that the data can be applied to animal studies aimed at both aiding our understanding of the disease etiology and the effectiveness of experimental treatments."
ALPCO has been manufacturing and distributing robust, well-characterized and user-friendly ELISA methods tailored to meet the unique demands of the metabolic disease research community since 1990.
###
Contact
ALPCO Diagnostics
Kate Kaplan
1-603-893-8914 x220
www.alpco.com

Contact