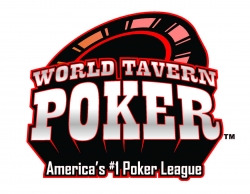 Durham, NC, November 12, 2009 --(
PR.com
)-- Players from all over the country came to compete in nationals during the World Tavern Poker Open. This season a record number of World Tavern Poker Players attended the event. To say this season's Open was a success would be the understatement of the year. Elaborate costumes, secret marriages, entertaining parties, and great music were only the tip of the iceberg. With almost 700 attendees, the energy level this year was unbelievable. This was the best Open ever. World Tavern Poker truly lived up to their motto: Great Poker, Great Parties, and Great People.
Great Poker: The Tournament of Champions had its highest participation ever, with over 380 players. Antonio Burney of New Jersey played his best poker ever coming out on top as the Champion. There was a scramble to the Top 8 in the National Championships with Jason Andrews of North Carolina scoring the $2,000 World Series of Poker Seat and Kevin Jarrett of Virginia tying up the Top 8 with an impressive finish. Other tournaments included the Speed Poker Tournament, Tag Team Championship, The All In Club Championship, Women's Championship and the Jager No Limit Hold'em Tournament.
Great Parties: Those who attended the Halloween party were swept away by a horrible tornado and dropped right in the land of Oddz. With glowing green décor, a yellow chip road, and Glenda the Good Witch and her three munchkins to greet everyone, guests were able to watch Dorothy Gale (Mike Matsinger) and her friends on their journey to Emerald City (Las Vegas).
The VIP party at Hogs & Heifers gave everyone the chance to let loose and party with lots of bar top dancing, drinking and smack talking going on.
This year the World Tavern Poker crew decided to make their own Fremont Street Experience by creating a wild west themed video fully equipped with wanted posters and flying bullets. This was without a doubt the highlight of the weekend. The crowd of about 500 World Tavern Poker players gazed up and everyone was able to see their name and state displayed for three blocks on the Fremont Street screens while the music of Kevin Rudolph and ACDC blasted on the sound system. The amount of shock and complete awe was fantastic to watch.
Great People: Players from every registered state were represented, even Alaska where all 39 players flew down to take part in the event. The whole Michigan crew took over the Halloween Party as the entire "Alice and Wonderland" cast. Jim Sexton planned a surprise proposal to his girlfriend Teresa Tiffner. Rick Meneilly and Carol Smart were great sports and agreed to get married for the day as part of our "Match Made in Oddz" game. Matt McCarthy and Marie Carbone were crazy (in love) enough to let World Tavern Poker owner, Mike Matsinger marry them on stage. And over 700 other poker buddies came out to party making this Open the best one ever.
World Tavern Entertainment is a bar entertainment company based in Durham, NC. World Tavern Entertainment provides low cost, high profit promotions to bars across the country. Promotions include World Tavern Trivia (www.worldtaverntrivia.com) as well as their pioneer product, World Tavern Poker (www.worldtavernpoker.com). World Tavern Entertainment is the largest bar poker league in the country with over 300 participating bars and more than 100,000 registered players.
Watch this Video Clip about
World Tavern Poker
If you would like more information on WTE please call 919-544-0700 or email mikem@worldtavernpoker.com
###