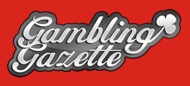 Sydney, Australia, December 21, 2009 --(
PR.com
)-- Gambling Gazette has announced the launch of its 2010 USA Players' Online Casino Award giving players from the USA a chance to vote for their favorite online casinos.
The
USA Online Casino Awards
have five categories that U.S. players' can vote on, these categories are:
- Best Casino Software
- Best Customer Support
- Best Games and Tournaments
- Best Bonuses
- Best Overall Casino
The awards are open from December 1st 2009 till February 1st 2010, with the winners announced on February 3rd 2010. Players can vote once and for official nominees only.
Gambling Gazette has launched the 2010 USA Online Casino Award to find out from U.S players exactly which casino's they feel are the leading
online casinos for people based in the United States of America
at this present time.
"The American market is different to that of elsewhere; it is because of this we want the gamers to vote as they know which casinos are best for U.S. players," Pineiro said. "Previous awards have highlighted some interesting results as to which casinos are rated highly by U.S players."
U.S players that nominate a casino for one of the five award categories will receive $210 free cash in casino credits and will be given the chance of winning free flights for two to Las Vegas.
"The 2010 USA Online Casino Award will give a chance for gamers in the United States to find out which casinos other players in America prefer" Pineiro said.
About Gambling Gazette:
Gambling Gazette originally launched in 2006 and provides updated information to players regarding which online casinos, poker, bingo and sports books are better to play.
###